Frontpage
N4trn subsidy holds significant negatives for Nigerians — WB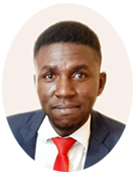 A graduate of Economics and Statistics from the University of Benin. An experienced researcher and business writer in the print and digital media industry, having worked as a Research Analyst at Nairametrics, Voidant Broadcasting Ltd, Entrepreneurs.ng, and currently a Market and Finance Writer at Business a.m. For stories, press releases, exclusive events, call +2347052803696 or send a mail to abuedec@gmail.com.
April 25, 2022328 views0 comments
World Bank, analysts urge FG to rethink impact on Nigerians

Nigeria atrophied by low fiscal revenue; devalued naira

Widening fiscal deficit; high debt levels despite oil price rally

Spent N10trn on subsidy payments in 11 years
The move by the President Muhammadu Buhari's government to spend N4 trillion on petroleum products subsidy payment, a payment he described as a ruse when he was on the campaign soapbox before he became president in 2015, continues to receive knocks and has now been labelled as having 'significant negatives' for Nigeria, its people and its economy.
The knocks for this non-productive but humongous expenditure is particularly being reinforced by the state of the Nigerian economy. It comes at a time when the country's fiscal revenue receipts are dwindling, the local currency continues to tank against the dollar at the parallel markets, and the country's external reserves are still below the $40 billion mark.
This move by the Nigerian authorities has become so disturbing that it has attracted the attention of the World Bank, stakeholders in the country's economy, and worried Nigerians.
The Nigerian government had earlier projected it would borrow N8 trillion from international financial institutions for national consumption in 2022, along with a projection of N348.1 trillion to fund a 5-year development plan, and reactions have come quickly and furiously too, especially because it is coming just weeks after the House of Representatives approved federal government's N4 trillion funding for the fuel subsidy in 2022 as presented by Nigeria's President Muhammadu Buhari.
The World Bank had spent years stridently calling on the government to rethink its subsidy policy, advising on the need to rethink its subsidy regime  and on the need to carefully target the poor and vulnerable in the society, despite the untenable cost.
David Malpass, president, World Bank Group, commenting on Nigeria's plan to spend N4 trillion this year on petrol subsidy arising from soaring crude oil prices, reiterated the need for the federal government to discontinue its appropriation for subsidy and insisted that it must not benefit mostly those in the upper-income class, apart from having "significant negatives."
"Specifically, such methods of subsidies are expensive because they go to everyone, and they're often taken–more used by people with upper incomes than by people with lower incomes; they're not targeted. And then, Nigeria also has trade barriers that distort trade flows, and that could be improved substantially in order to help the people in Nigeria move forward.
"I do take note of the complicated situation that they face. There are weapons flowing in through northern Africa that find their way to non-Nigerians that create violence in Nigeria. This is a very challenging situation that the government faces. And I think we, all over the world, people should have an understanding of the fragility that's facing several parts of the world, but in particular, the Sahel and the sub-Saharan Africa area where the weapons flow from outside of Africa is putting a grave burden on governments around the continent," he added.
Also lending voice on whether governments should expand revenue mobilisation, or issue Eurobonds to correct their deficit position, Malpass stated, "As far as euro bonds, the challenge is for governments to use the proceeds very effectively now if they borrow. A giant conflict of interest is that sitting governments are able to borrow, and then future governments and the people of their countries have to pay back the borrowing. Remember, when you borrow principal, you only get to do it once, even if you roll over at zero percent interest rates into the future, which isn't actually available for developing countries–if you roll over at a low-interest rate you still are not able to borrow the principal again. It's only a one-time supply of money, and that has to be used very effectively.
"And my worry is that hasn't been the case in certain countries, and they're left with unsustainable debt. As I mentioned in the opening remarks, it's important that we have prompt, early resolution processes for unsustainable debt.  And we're working on that with the IMF, collaborating and encouraging the G20 to move quickly in that regard," he however lamented.
An analyst who spoke with Business A.M. on the matter said, "Well, no reasonable person will see government spending N4 trillion on subsidy as a wise decision, especially when we consider other urgent needs begging for attention amidst dwindling fiscal revenue receipts."
To begin with, Lai Mohammed, Nigeria's information minister, had earlier disclosed that a total of N10.41 trillion was spent on fuel subsidy between 2006 and 2019 by the FG while the current low value of the Naira has continued to negatively impact the price of the product locally as the country import all its petrol as a result of the non-functioning of the four government-owned refineries, despite huge investments in their Turn Around Maintenance (TAM).
Nigeria's petrol subsidy payments grew by over 340 percent to N1.57 trillion last year from N350 billion three years ago, according to statistics, and this was fuelled by the weakening naira value and surge in crude oil price in the international market.
Official data from the Nigeria National Petroleum Corporation (NNPC) has shown that in 2022, subsidy payment cost Nigeria N396.72 billion within the first two months of the year while Nigeria spent N450 billion on subsidising the product in 2020.
According to data published by the defunct Petroleum Products Pricing Regulatory Agency, PPPRA, the federal government paid a total of N2.1 trillion in 2011, an increase of N1.4 trillion from the 2010 payment. It further noted that in 2012, N1.35 trillion was paid as  subsidy, the highest within the period under review, plus a total of N 1.3 trillion spent in 2013; N1.2 trillion in 2014, and N653.51 billion in 2015 as subsidy claims.
Collated data by Business A.M. Intelligence shows that in 2021, Nigeria made N970.3 billion from oil, N1.6 trillion from non-oil taxes and N2.8 trillion from cumulative other revenue sources, bringing the total revenue to N5.5 trillion.
Some analysts have noted that Nigeria's revenue history could be funny as N4.2 trillion out of the N5.5 trillion was spent on debt servicing between January and December of 2021, while the N1.3 trillion balance could be sustainable for subsidy payment. But as was contained in the 2021 national budget, the sum of N13.57 trillion was needed to run the country.
"In 2021 Nigeria spent N12.56 trillion – most of which were borrowed money spent on things that do not bring money back (salary, fuel subsidy, looting, etc). So if Nigeria was a man who makes N100,000 a month, he borrows N5 million every month to pay for light bills and the running of the house. Scary, isn't it? So not only does this man borrow like a crazy person, he has no savings for emergencies and this points to the fact that Nigeria's excess crude oil account (Nigeria's savings) is almost empty," said one analyst whose view made a round or two on social media.
Meanwhile, Zainab Ahmed, Nigeria's Finance Minister, while speaking at an IMF meeting in Washington DC last week said the ongoing war in Ukraine has further triggered Nigeria's budget deficit by 4.5 percent of the country's GDP from the initial 3.5 percent. Zainab's comments were buttressed by Buhari's writing to the Nigerian lawmakers pointing out that the deficit in the 2022 Appropriation Act has risen from N965.42 billion to N7.35 trillion and that FG will borrow funds to fill the gap. In the thinking of the minister, the upward review of the 2022 budget is widening gaps between government fiscal revenue expectations and the spending plan to N7.35 trillion. Thus, about N4 trillion will be used for subsidies payments while weak local currency raised debt service costs upward.
Reacting to the comment by the finance minister, Christian Ejiofor, an economic analyst, told Business A.M.: "Anyways, the finance minister thinks we are doing alright. That what we have is a revenue problem – and not a debt problem and if we make more we will be alright (this is why they are taxing everything). The rule is we should never borrow more than 40 percent of our GDP. We are at 36.9 percent, 3.2 percent more and all the alarm bells go off.
"Now – imagine if our revenue keeps dropping, and the debt keeps increasing. And one day – voom – 3.2 percent is crossed! Then we will really have a debt problem since we currently borrow to pay salaries. When the alarm goes off – further borrowing is a disaster. More taxes will be imposed to raise money, including tax on goods which will increase the prices you pay on foreign rice; for example, our currency will get further devalued which means things will get even more expensive in the market," he opined.
Meanwhile, Nigeria's widening fiscal deficit, near-emptied excess crude account, declining oil revenue receipt and currency devaluation impasse are taking a negative toll on its revenue buffers and the modus operandi vital to amelioration of this imbroglio is not far-fetched, but the development of a saving pattern and proliferation of the tax net. This, however, was silenced by the busy focus of government and presidential aspirants to obtain the tickets to the number one office in the country without considering the need to rebuild Nigeria.