Manufacturing
NASME laments N30m loss to Owerri summit shift
March 27, 2020745 views0 comments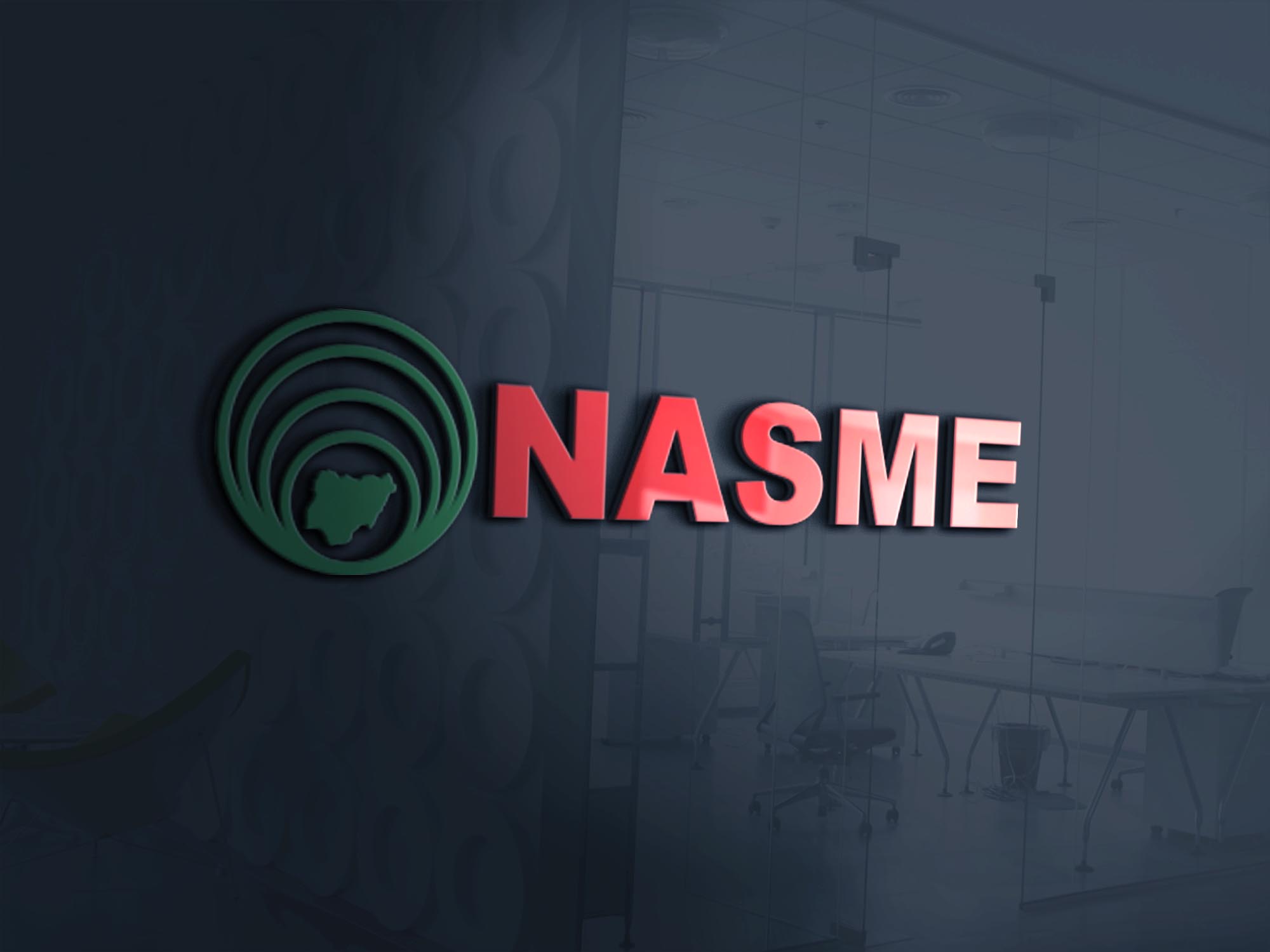 The Nigerian Association of Small and Medium Enterprises said it lost over N30m due to the postponement of its 18th international summit for the micro, small and medium enterprises earlier slated to hold in Owerri, Imo State, between Tuesday March 24 and Wednesday March 25, 2020.
Eke Ubiji, the executive secretary of the body, who  disclosed this said this might not hold much importance over life, as the deadly coronavirus was on the rampage.
"It is not easy to quantify what we have lost, but I would say it is over N30m. We were to use the best hotel in Owerri, and then we have spent on logistics and mobilisation. It is an international summit/conference.
"Resource persons are expected from the African Union.
"We have been on this since last year. Apart from the money, what about the man-hours put into the preparation?  What happened is beyond our control, but life is more important." We must abide by government's directive.
A statement issued by Degun Agboade, the national president, NASME, announcing the postponement, had indicated that the postponement was due to the recent coronavirus  pandemic and the need to obey directive from the government on social distancing.
The statement read in part, "On Friday, March 20, 2020, we were informed that the Owerri airport has been closed down.
"We appreciate numerous corporate organisations that have put in their full weight behind this year's summit and exhibition.
"We are watching the situation and will announce a new date for the Summit in due course."
"We hereby express our sincere apologies inconvenience that this postponement might have caused our corporate sponsors, partners and members."
Agboade had addressed journalists penultimate Thursday that the summit would be tackling the challenges of the African Continental Free Trade Agreement, as it concerned the Micro, Small and Medium Enterprises.
He added that this became necessary as the African Continental Free Trade Agreement would kick off on July 1, 2020.
He said, "We had slated the conference for last year, but it did not hold. Now, we have made up our minds to host the conference this year. It will be a gathering of captains of industries, government officials, and players in the Micro, Small and Medium Enterprises within the country and even outside the country.
WEF says businesses shifting focus to consumables, others
The outbreak of the deadly coronavirus has been a mixed bag for businesses. Many are facing imminent shut down, some others are re-strategising and moving into other production areas to provide essentials like consumables to fight the coronavirus pandemic.
In a report by the World Economic Forum,  it stated that "companies are reacting in different ways to ensure business continuity, improve the resilience of their supply chain or pivot to innovative ways to generate revenue."
It added that new measure that could be observed across industries and countries was that companies were shifting from one production line to another to meet urgent needs. For instance a company moved from perfume production to hand sanitizer, while industrial companied are now producing face masks.
It indicated, "For example, luxury brands like LVMH are switching production lines from producing perfume to making hand sanitiser, industrial companies are making hygienic masks, and luxury hotels are becoming quarantine centres.
"Distilleries are creating disinfecting alcohol, and automotive companies are evaluating options to producing urgently needed medical devices such as ventilators."
The report, however, added that in the wake of the outbreak of deadly virus, companies should make it a priority to protect their workforce.
It stated, "One of the key priorities for most companies is to protect their own workforce while keeping operations running as long as possible.
"In many cases (especially for companies in manufacturing) these two objectives require workers to protect themselves – for example, by wearing masks and increasing their use of disinfectants."
Employers seek buffer for businesses to avert job losses
While the coronavirus pandemic lingers, employers under the auspices of the Nigeria Employers' Consultative Association (NECA), have called on President Muhammadu Buhari to take more specific steps in providing palliatives and support to organised businesses to avert massive job loss and loss of revenue to government.
The group, which commended the Federal Government and the Central Bank of Nigeria (CBN) for various interventions and palliatives aimed at ensuring business continuity, however, argued that the implications of the pandemic on businesses could lead to closure of companies, massive job loss and loss of revenue to government.
Noting that Nigeria was not in isolation, they advocated the same measures and a host of others that are being implemented globally by governments to ensure the continued survival of private businesses in their climes.
While they stressed that this could be replicated in Nigeria, they mentioned governments in other climes that have taken specific measures to protect local industries and guarantee job security for their citizens.
In a letter addressed to Buhari, signed by Timothy Olawale, the president of NECA, they said the loss of revenue to government through payment of taxes, increase in social vices and increased insecurity among others, would lead the nation to further economic crisis.
On some specific initiatives sought, the employers called for a temporary scheme for paying compensation to companies at risk of laying-off in order to retain jobs.
They maintained the support was to aid the continued existence of companies and to prevent lay-offs within private companies facing financial pressures as a result of the deadly disease.
Under the scheme, which could last for the next three months, they said government would cover 60 per cent of the salaries of employees paid on a monthly basis, who would otherwise have been sacked, while companies would pay the remaining 40 per cent.
The association also sought government's support to negotiate and reschedule bank loans to aid in boosting businesses, and also afford adequate time for payment, especially loans taken by companies within the pass three months.
To protect local industries and guarantee job security, they also asked for suspension of payments of taxes and levies.
"The coronavirus pandemic has affected businesses circles and activities, with the real sector facing the risk of total shut down. There are no imports and exports, sales are down and production at almost zero level. At the same time, workers are expected to be paid and other commitments honoured by the businesses.
Manufacturers to sustain production, seek reliefs from government
Nigerian manufacturers have assured the nation's economic managers and the public of sustaining operations and scaling up the production of essential commodities as the Coronavirus pandemic leads to a partial lockdown in many parts of the country.
According to the Manufacturers Association of Nigeria (MAN), production will continue, as the operators urged government to consider the introduction of fiscal measures such as waivers on import duties on Active Pharmaceutical Ingredients (APIs), and other essential products.
The further asked for the extension of tax holiday to companies on corporate tax, and waive the Value Added Tax (VAT); and reduce the burden of personal income tax as a way of increasing the disposable income of an average Nigerian worker.
Mansur Ahmed, MAN president, in a statement, urged the government to ensure that manufacturers have reasonable access to industrial supplies and inputs such as gas, electricity supply, fuel and other essential infrastructure needs.
"Given the fundamental role manufacturers will be playing at a time like this, they have been encouraged to sustain ongoing operations to avoid reduction or shut down of production activities; and scale up their production especially of essential commodities such pharmaceuticals, consumables, sanitary and hygiene products needed to curtail the spread of the virus (COVID-19),"Ahmed said.
Some of the operators present at a stakeholders' meeting held with the Federal Government eralier to address the issues affecting local production, stated that everyone has been tasked to explore measures to address shortages in production that may arise from the pandemic.
Some of the sectors identified for intervention according to information made available to The Guardian include, paper products; textile, apparel, leather and footwear; food, beverage and tobacco products; fabricated metal products; chemical and pharmaceutical products.
The Guardian learnt that a case was equally made for the packaging industry as many products will eventually need to be packaged.
MAN lauded the National Centre for Disease Control (NCDC) for not resting on their oars through the drafting of the different protocols for safety disseminated to the general public.