People & Places
New era begins at AFC as Zubairu assumes duty today as President/CEO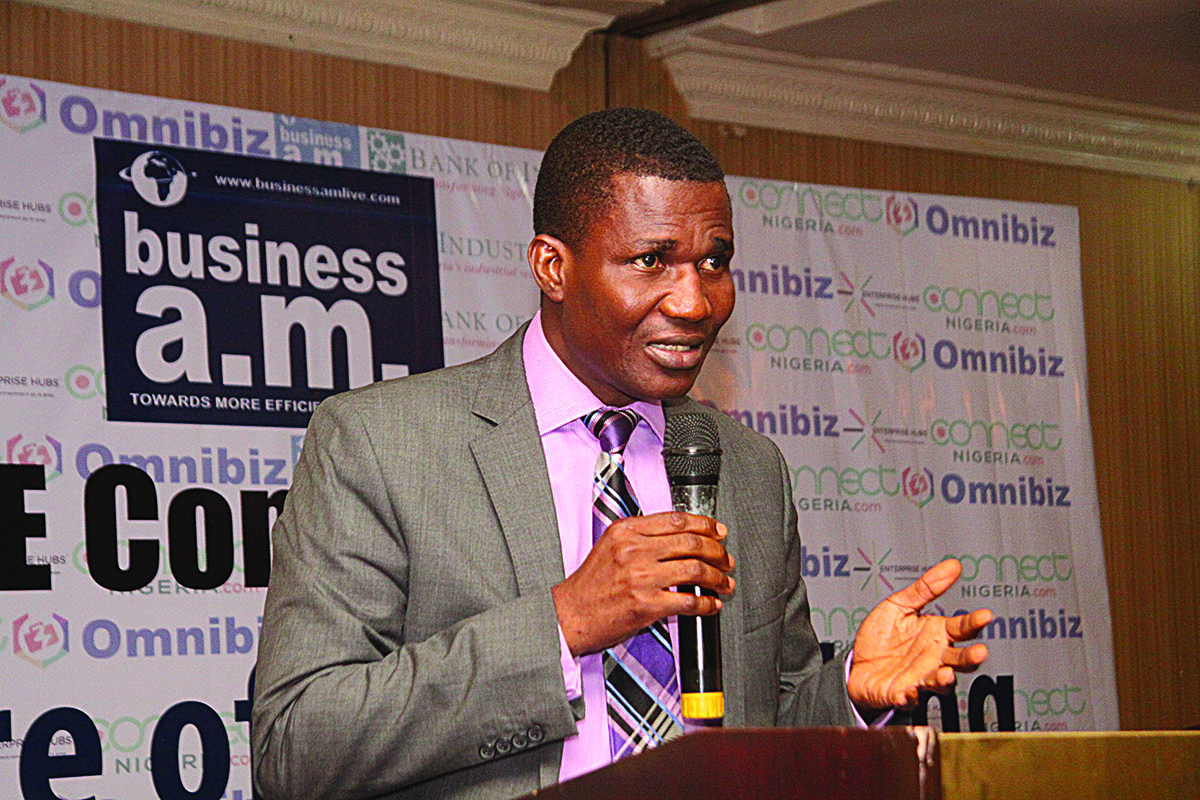 Phillip Isakpa is  Businessamlive Executive Editor.
You can contact him on phillipi@businessamlive.com with stories and commentary.
July 16, 20181.2K views0 comments
After about 11 years of its existence, champion the path – breaking story of infrastructure financing in Africa, Africa Finance Corporation (AFC) begins a new era in its life, as Samaila Zubairu, appointed two weeks ago as the corporation's third president and chief executive officer, assumes his position at the Ikoyi, Lagos, Nigeria based financial institution.
Zubairu replaces Andrew Alli, the former CEO who left after completing his two terms in office. He was announced after a six-month drawn out selection process that saw more than 100 candidates apply for the job of leading the AFC in its next phase of growth and positioning.
business a.m. understands that there is palpable excitement within the AFC with strong expectation that Zubairu would come in and provide clear new direction for the corporation. "The AFC is at a different stage of its life," one source explained, adding, "At this stage, it needs a different kind of leader and the expectation is that Zubairu would bring this much needed new direction when he takes over," the source close to the situation told business a.m.
One expectation is that the new CEO will have to hit the ground running and move to stamp his authority and character after quickly settling in. "Andrew [Alli] has given it [AFC] stability. He got it good ratings from international agencies and put it on the map. Andrew's tenure would be remembered for using his leadership to have AFC develop the market for infrastructure financing in Africa. But the new man [Zubairu] might have to do different," another source explained.
But Zubairu comes at a time when there is a perception about a tough road ahead in the market. That perception, said a good number of people in the fund raising, dealing making and transaction space, is woven around the fact that quality projects are difficult to come by. "To get quality projects, that are available, that can be financed on commercial terms and with quality, is becoming difficult. This is not just for Africa but for the rest of the world," an analyst told business a.m.
Alli, the immediate past CEO was largely seen as a good administrator, a technocrat, a process man, a slow and steady man, all of which shone through his ten years in charge, hence the expectation of change. "It has to be a combination of a rainmaker, a salesman and a leader, along with all the other stuff about detail, process and being a technocrat," a number of staff told business a.m.
Part of the excitement appears to be built around the notions of "doing things differently, fresh ideas, new thinking," which many familiar with the corporation say they are looking forward to seeing as Zubairu takes his leadership seat today.
There is positive air around the appointment, someone told business a.m. This positivism is said to be informed by the quality of the new CEO, who they think would bring his wealth of experience in transaction and deal making to bear on the role. "I am very positive about his appointment. It's a breath of fresh air. He is a businessman and very experienced; and that should serve well for the AFC," said an analyst with coverage for development finance institutions (DFIs).
Zubairu is a deal making investment banker, which should bode well for the corporation. At Dangote Cement, where he was once chief financial officer, he helped raise $450 million for the Obajana cement project and, as CEO of Africapital Management Limited, he worked on a joint venture with Old Mutual's African Infrastructure Investment Managers (AIIM), developing the Nigerian Infrastructure Investment Fund 1 (NIIF1) for infrastructure private equity across West Africa. He also coordinated the $300 million acquisition of Eko Electricity Distribution Plc. He is said to have led finance transactions for over $3 billion covering: green-field project finance facilities, acquisitions, corporate transformation initiatives, privatisation and equity capital market transactions.
Many at the AFC are happy that a deal and transaction maker is taking charge of the corporation and are looking to see him put his mark on things. Analysts agree that the AFC has made a mark in its short life in re-writing the story of infrastructure financing in Africa, but they say they would be watching closely how Zubairu navigates his new role and the take the corporation higher.