Energy
Nigeria Delta communities demand stake in ex-Shell oil block
July 8, 20171.1K views0 comments
A group of communities in Nigeria's Niger River delta demanded a stake in an oil block it said it was promised when Royal Dutch Shell Plc sold its share to a local company six years ago.
The communities in the Gbaramatu district, near the southern oil town of Warri, want 5 percent of a lease owned by Lagos-based Neconde Energy Ltd. and state-owned Nigerian National Petroleum Corp., according to a statement emailed by the group on Friday.
Neconde "refused to fulfill the 5 percent equity share to the host communities, whose environment has been negatively impacted and devastated by oil activities, destroying our age-long traditional fishing business," Momotimi Guwor, a spokesman for the communities, said in the statement.
Impoverished groups in Nigeria's crude-producing south have longstanding grievances that they don't benefit from the natural resources extracted from the region. Militants regularly attack oil facilities to press their demands for a greater share of the revenue that Africa's biggest crude producer earns from the fuel. In recent years, Shell, Total SA, Chevron Corp. and Eni SpA have divested from onshore assets in the West African nation to focus more on offshore production.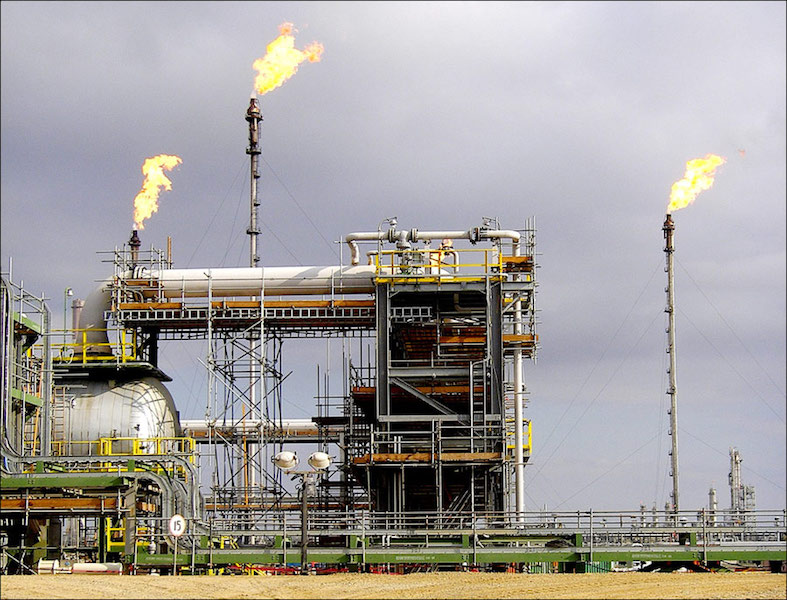 Neconde denied any deal existed with the communities and said it had met all its obligations. The company owns 45 percent of the block, called Oil Mining Lease 42, while NNPC holds the rest. It produces 10,000 barrels of crude a day, according to Neconde's website.
"There was no five percent agreement consummated with the host communities as Shell sold its equity shares and we bought them," Chief Operating Officer Olajide Ishola told reporters in Warri on Friday. "We will engage the communities, discuss and reach a compromise."
Neconde has until late July to address the demands, the Gbaramatu communities said.