Health
Nigeria extends deadline to end open sale of drugs to December 31, 2018
August 12, 20171.3K views0 comments
Nigeria's ministry of health has extended the deadline to end the open sale of drugs to December 31, 2018.
Isaac Adewole, minister of health is reported to have disclosed this Saturday when he visited the site for the construction of a pharmaceutical coordinated wholesale centre at Oba, near Onitsha in Anambra State.
He said the Federal Government was determined to stop the sale of drugs in open markets in the country at the end of 2018 to check the issues of counterfeiting and fake drugs.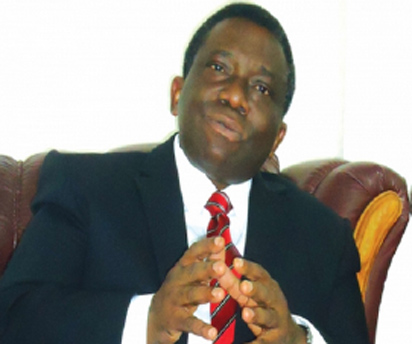 The Federal Government had announced July 31, 2017 as the deadline to end the sale of drugs in open markets.
"May be people still believed that the Federal Government is joking, the government does not joke. We do not want fake drugs or falsified labels; we just want genuine drugs and the only way to do so is centralizing the drug market so that we can determine what comes in and what goes out," he said, adding that by Jan. 1, 2019, anyone selling drugs must do so at a coordinated centre.
He commended the Anambra State government for supporting the project and urged the leadership of the drug market in the state to settle their disputes amicably.
 The minister also commended the choice of location for the centre, and expressed hope that work on the project would commence immediately to meet the deadline.
Yetunde Oni, acting director-general of NAFDAC, who accompanied the minister on the visit, called on all stakeholders in drug business to join hands to safeguard the health of the nation.
According to her, the reason for the coordinated centre is to ensure that any drug under the facility is in appropriate drug storage condition.
"Such drugs must be registered, must be of the right quality, safe and efficacious for use because it is impacting on the health and well-being of the society," Oni said.