Electricity
Nigeria secures World Bank $486m loan for electricity transmission lines expansion
Goddey Odin is  Businessamlive content writer.
You can contact him on goddey.odin@businessamlive.com with stories and commentary.
March 13, 20181.2K views0 comments
Babatunde Fashola, Nigeria's minister of power, works, and housing, said Monday that the country has secured the World Bank approved $486 million for the expansion of electricity transmission.
The minister disclosed this at the 25th monthly power sector meeting in Uyo, Akwa Ibom State, where he said Nigeria has 5000 megawatts distribution capacity as the generation capacity has reached 7000 megawatts.
"We have secured the World Bank approval for $486million TCN transmission expansion funding, while progress is being made with the same bank for the Rural Electrification and Distribution Expansion Funding," he said, stating that the power sector recovery programme, PSRP, the set of policies, actions, and programmes meant to solve the power sector problems continues to make progress and deliver results.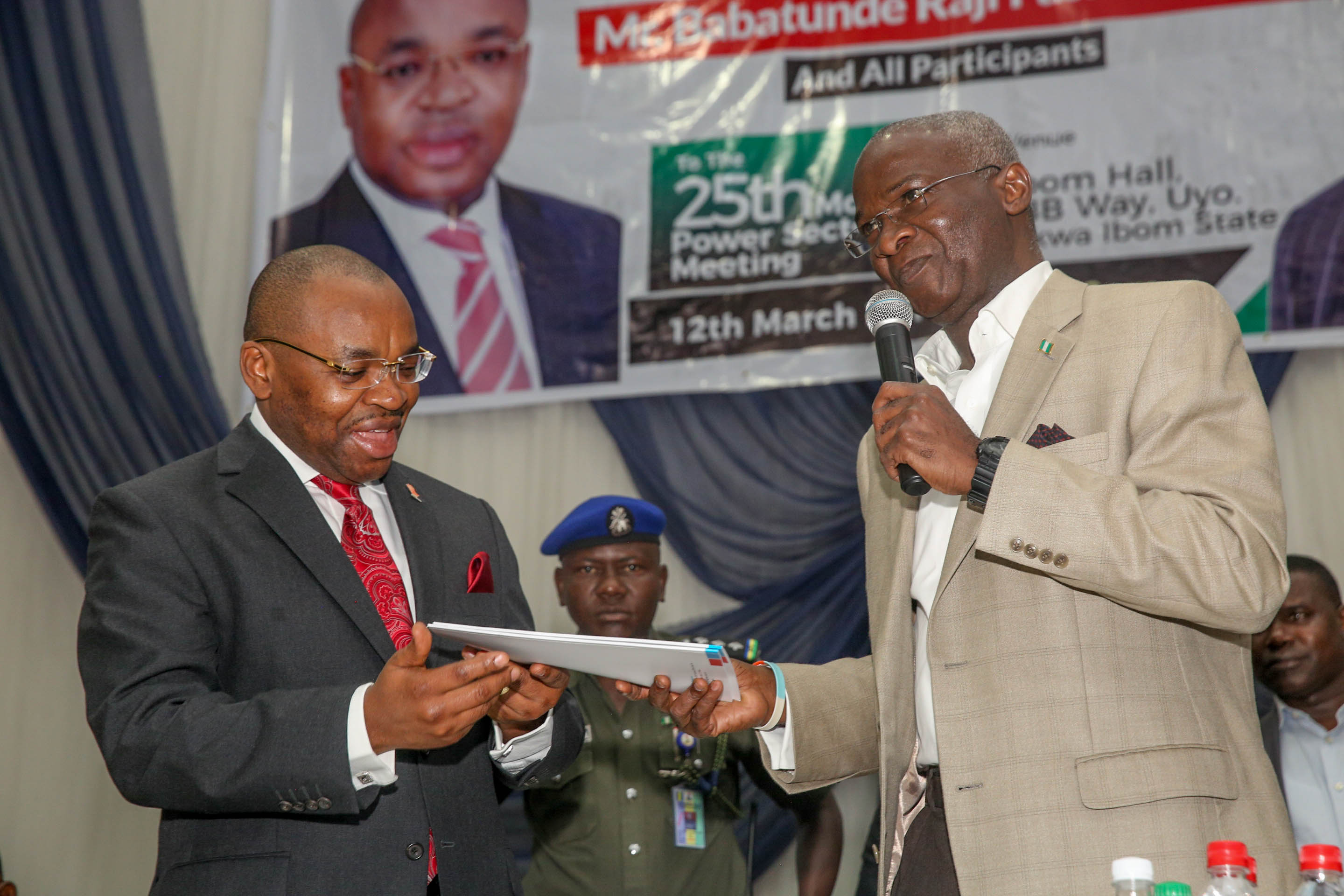 In his words, "We have reached a 7,000 MW generation capacity and have a 5,000 MW distribution capacity. What is newsworthy is that in the last month, we had met with Manufacturers Association of Nigeria, MAN, DISCOs, and GENCOs on how to implement the Eligible Customer Policy and increase connectivity to the 2,000 megawatts now available.
"One of the results is the regulation that will democratize access to meters for power sector customers. In many parts of the country connected to the grid, citizen feedback is positive, even though all the problems are not solved.
"Citizens acknowledge more power in dry weather, reduced hours of running their generators and reduction in fuel (diesel and petrol) purchase to power generators."
The Minister who explained that power sector recovery programme put in place has started yielding results presented a copy of Meter Asset Provider Regulation 2018 that will democratize access to meters for power customers to the state governor, Udom Emmanuel.
He said the country was moving away from theorizing about power to actual provision of efficient power to support trade and business, especially small and medium enterprises, who are the drivers of the economy. "Clearly, our power initiative is well underway, some jobs are manifesting and the promise of steady power is real.
If we persevere, I am certain that we will witness uninterrupted power, which is the final destination of our journey," Fashola added.