The business traveller & hospitality
Nigeria missing out on 298m jobs, $7.6trn beach-driven T&T market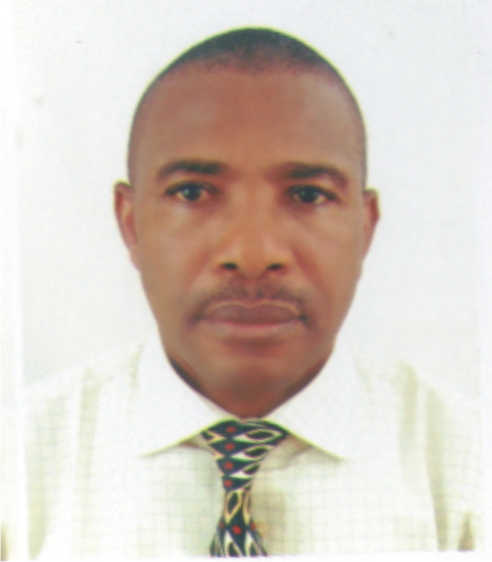 Ben Eguzozie is business a.m. regional lead based in Port Harcourt, providing regional and national  coverage for economy, business and finance
You can contact him on ben.eguzozie@businessamlive.com with stories and commentary.
March 1, 20211.2K views0 comments
Travel review site names world's top 25 beaches 2021
Australia's Whitehaven Beach claims title, UK's Bournemouth listed too

Tanzania's Nungwi Beach, 23rd in world, is Africa's best beach

Nigerian beaches? Gone, neglected, abandoned, below reckoning
Usually, if the world wasn't in the middle of a pandemic (though now abetting with vaccines rollout), as soon as the hot weather sets in, millions of people in cold temperate parts of the world, would be off to the beaches for sun-soaking – outdoor beach sporting – and relaxation – in the Mediterranean, the Pacific islands, US, South America, Asia, even parts of Africa.
Some spectacular beaches abound around the world – which drive beach tourism. Beach tourism is a travel for recreational, leisure or business purposes specifically on beaches. Beach bums (beach tourists) like sea breeze and salt water. They want a clear blue vision of the ocean.
A recent study says that of all the forms of tourism, visiting a beach is one of the most popular. Beaches are the world's most travelled destination. Travel and tourism (T&T) contributed $7.6 trillion to the world's GDP in 2016, and exceeding the GDP of all countries other than the U.S. and China, according to the World T&T Council 2017. T&T is both the world's and America's largest employer, providing 298 million jobs throughout the world. Approximately 60 per cent of all European tourists prefer to vacation along the seaside. For the United States it is 43 per cent and China's 68 per cent.
This year, Tripadvisor, a travel review site and beach ratings agency, has come out with 25 top beaches in the world. Australia's Whitehaven Beach on its glorious Whitsunday Island, claimed the title of best beach in the world. It is also the world's most visited beach. Santa Maria Beach in Cuba, Baia do Sancho in Brazil, Grace Bay in Turks & Caicos and Saint Pete Beach in Florida, USA also featured on the world's top 25 beaches.
UK's Bournemouth Beach was named fifth best beach in the world by Tripadvisor. Bournemouth was also ranked among most-visited beaches, as well as in Europe's best beaches classification 2021. Italy's Spiaggia dei Conigli topped the ranking. Other UK gems featured in European best beaches include: Cornwall's Porthminster Beach (10th) and Perranporth Beach (16th), and Yorkshire's Filey Beach in the 18th position.
The top 25 beaches in the world for 2021 in descending order are: Whitehaven Beach, Australia; Santa Maria Beach, Cuba; Baia do Sancho, Brazil; Grace Bay Beach, Turks & Caicos; Saint Pete Beach, USA; Turquoise Bay, Australia; Eagle Beach, Aruba; Spiaggia dei Conigli, Italy; Ka'anapali Beach, USA; Baía dos Golfinhos, Brazil; Playa de Cofete, Spain; Varadero Beach, Cuba; Praia da Falésia, Portugal; Maho Bay Beach, St. John; Seven Mile Beach, Jamaica; La Concha Beach, Spain; Playa Norte, Mexico; Seven Mile Beach, Cayman Islands; Bavaro Beach, Dominican Republic; Bournemouth Beach, UK; Balos Lagoon, Greece; Playa Manuel Antonio, Costa Rica; Nungwi Beach, Tanzania; Elafonissi Beach, Greece; and Plage de Santa Giulia, France.
By regional classification, India's Agonda Beach was named the best in Asia; Tanzania's Nungwi the best in Africa; Australia's Whitehaven the best in the South Pacific, and Brazil's Baia do Sancho the best in South America. Saint Pete Beach in Florida was crowned number one in the US, Cuba's Santa Maria Beach is the best in the Caribbean, and Playa Norte the best in Mexico.
Tripadvisor named St Ives as its top emerging destinations for this year. According to Hayley Coleman, Tripadvisor spokesperson: "St Ives is a well-loved and long-established tourist haven, with its picturesque harbour, beautiful beaches and buzzing art scene, but its place on this list shows just how much travellers are missing it and longing to visit again, once Covid-19 restrictions ease."
Africa's best 10 beaches in 2021
In Africa, Tripadvisor, the travel review site and beach ratings agency also came out with top a10 beaches ranking of the continent. Nungwi Beach, Tanzania, ranked 23rd globally, is the best beach in Africa. It poses an amazing combination of white, velvet-like sands and water changing colours throughout the day, from light blue to emerald green. Tanzania is Africa's shining example in beach tourism. It posts three best beaches: Nungwi (1st), Nakupenda (4th) and Paje (9th) in Africa's top 10 beaches. It is followed by Cape Verde's Santa Monica (5th) and Praia de Santa Maria (7th), and Seychelles' Anse Coco (2nd) and Anse Lazio (8th). Mauritius' Belle Mare Beach (3rd), South Africa's Clifton Beaches in Cape Town (6th) and Kenya's Diani Beach (10th) complete the African top beach-tourism nations.
"White sands, rugged coastlines, the works — these are the beaches that travellers dream of all year long," Tripadvisor said.
Nigeria's vanishing beaches
Nigerian beaches: either gone, neglected or abandoned –are pitiably below any reckoning or ranking. With an 800 km long coastline, Nigeria, a country on the eastern extreme of West Africa, could have been reaping huge if only it took care of its beaches – develop them into strong business for the global T&T market. With over 30 beaches, majority of them in Lagos, a city state – where hustle and bustle are a daily routine, Nigerian beaches are wasting ecotourism assets. Ecotourism is said to generate $77 billion in revenue and makes up 5 – 7 per cent of overall T&T. Sadly, none of Nigeria's beaches has been developed into a global T&T destination.
Bar Beach in Victoria Island, Lagos, the white sand beach famous in the 1980s up to about 2000, is gone – first, it was eaten up by the Atlantic Ocean surges – and then finally got swallowed up by the Eko Atlantic City development.
In Rivers State, the hitherto popular Port Harcourt Tourist Beach in the 1980s and early 1990s – is uncared for. It has since been taken over for a jetty to ferry passengers across to Bonny Island. Today, no beach exists in the state, despite several smaller beaches in Buguma, Abonnema Wharf, etc.
In Cross River, the Calabar Marina Resort Beach, developed from a stretch of the Calabar coastline by Donald Duke, former governor (1999-2007), was neglected after Duke left office; but finally got abandoned by the incumbent governor, Ben Ayade.
For Akwa Ibom State, the Ibeno Beach in Eket, described as the longest sand beach in West Africa, and the region's best beach, is hardly posing as a T&T destination, due to its poor development by the state government.
For Bayelsa State, created in 1996, the state government has never thought about developing a single beach from any stretch of its coastlines and creeks.
However, some private and public beaches are up and functioning, especially in Lagos – Oniru, Elegushi, Eleko, Atican Beach Resort, Whispering Palms, Baracuda, Suntan, Coconut Beach Badagry, La Campaign Tropicana, among others. The latest is Landmark Beach, which was featured recently by the CNN. Outside Lagos, we've hardly heard of private sector involvement in beach development.
The poor government attitude on beach development by Nigeria's coastal states means that Nigeria is entirely missing out from the huge beach-driven global travel and tourism (T&T) market, which today employs 298 million people around the world, and contributed $7.6 trillion to the global GDP in 2016, according to data from the World T&T Council in 2017.