Frontpage
Nigeria seen plugging LNG supply disruptions from Gulf diplomatic row
June 6, 20171.7K views0 comments
The simmering tension in the Gulf region where Saudi Arabia and key allies have cut ties with Qatar, the world's top seller of liquefied natural gas (LNG), may pave way for Nigeria's liquefied natural gas to rally in the global gas market, according to market analysts.
There are fears that the ongoing tension may disrupt supply to neighboring countries spilling over into global gas markets. But Spot
LNG prices have yet to react.
Saudi Arabia, along with the United Arab Emirates and Egypt – both highly reliant on Qatari gas via pipeline and LNG–and Bahrain said they would sever all ties including transport links with Qatar, an escalation on past diplomatic spats.
They accuse Qatar, which supplies roughly a third of global LNG – natural gas that has been converted to liquid form for export–of supporting extremism.
The UAE consumes 1.8 billion cubic feet/day of Qatari gas via the Dolphin pipeline, and has LNG purchase agreements with its neighbor, leaving it doubly exposed to tit-for-tat measures, industry sources and traders told Reuters.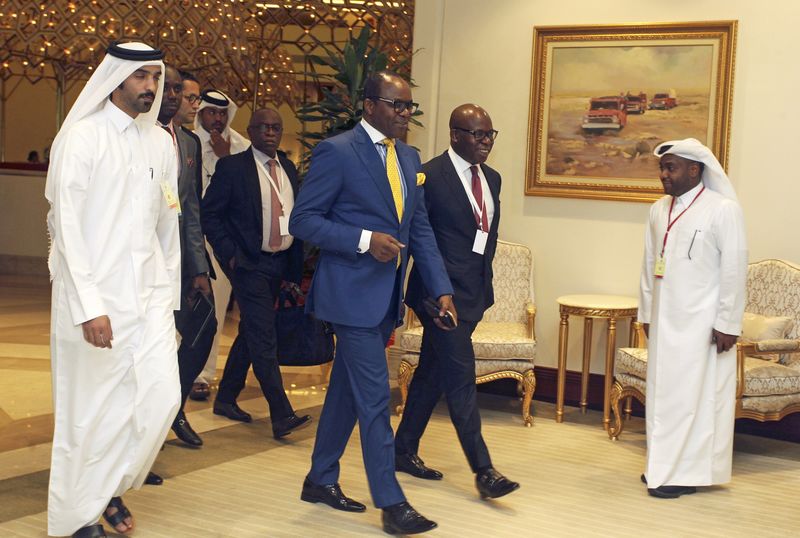 So far flows through Dolphin are unaffected but traders say even a partial shutdown would ripple through global gas markets by forcing the UAE to seek replacement LNG supply just as its domestic demand peaks.
With LNG markets in bearish mood and demand weak, the UAE could cope with Qatar suspending its two to three monthly LNG deliveries by calling on international markets, but Dolphin piped flows are too large to fully replace
The Nigeria Liquefied Natural Gas Limited (NLNG) had earlier in the year projected a boost to LNG supplies on demand growth from China, India, and some Asian markets, with the current diplomatic spat in the Gulf making forecast coming sooner than expected.
Nigeria's current production averages at 8.0bscfd, of which 1.3bscfd is for domestic consumption, 3.5 bscfd for export, 2.5bscfd for
re-injection/fuel gas use and about 0.7bscfd is flared.
Though the global LNG market experienced some very difficult periods in 2016 as a result of the dip in oil prices, some Asian markets are beginning to take up centrestage in LNG demand growth, which could be tapped into by Nigeria.
Qatar's top clients in Japan and India have however received reassurances that supplies would continue as usual.
Within hours of the diplomatic break, the UAE barred all vessels coming to or from Qatar using its popular anchorage point off Fujairah, according to reports.
The ban impacts about six LNG vessels linked to Qatar now anchored in the Fujairah zone which may need to be moved out, according to shipping data on Thomson Reuters. But there was little sign yet of LNG supply being hit.
Still, traders startled by the development began to plan for all eventualities, especially any upsets to piped gas supplies from Qatar to the UAE.
---
By Businessamlive