Energy
Nigeria state oil company set to go paperless for effective operation- Baru
March 20, 2018944 views0 comments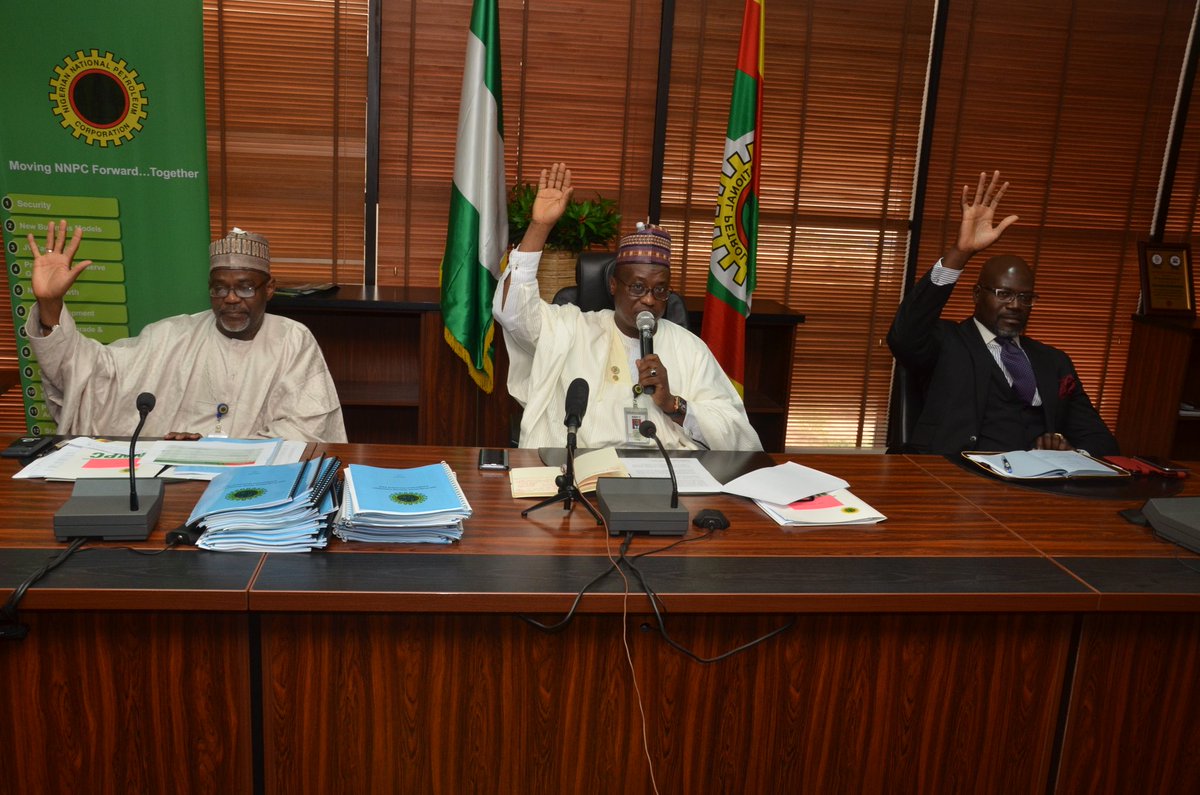 ---
Nigeria state oil company is going paperless in its operations within the shortest possible time, the group managing director said Monday.
This was disclosed during the inauguration of two committees: The Systems Applications and Products (SAP) Steering Committee (SC) and Group Process Council (GPC), in Abuja.
Maikanti Baru, the MD of Nigerian National Petroleum Corporation (NNPC) said the committees would be responsible for a holistic implementation of SAP and emplace enterprise resource planning which would serve as enablers for the achievement of the corporation's success.
A paperless going concern represents a work environment wherein the use of paper is eliminated or greatly reduced. This is usually achievable through conversion of documents and other papers into digital form.
According to Baru, in a press release on the company's website, the SAP was the platform for driving the transformation agenda of NNPC and the 12 Business Focus Areas (BUFA) which include: Ensuring Security of the Industry assets, Developing New Business Models, Providing viable alternative funding to JV Cash Calls, Increasing the nation's Production & Reserves base and Growing NPDC oil and gas production. Others are: Effecting Refinery Upgrade & Expansion, Embarking on Renewable Energy Drive & Frontier Exploration, Rehabilitating the nation's Oil & Gas Infrastructure, Strengthening NNPC Ventures & Common Services, Enhancing Staff Professionalism & Accountability as well as their Welfare.
He stated that the platform had the potential to significantly influence the corporation's ability to compete, operate effectively and create value.
"We have commissioned a new re-delivery project to address the existing SAP challenges we are facing, we are implementing new solutions to manage some of our existing processes not currently on SAP. It will also enable us obtain value from our investments in SAP and provide a working environment where our strategic focus areas are managed in an efficient and effective manner," Baru said.
He declared that the Project Steering Committee would be responsible for the overall success of the project and would provide oversight on management of project issues and risks, approve strategic decisions on SAP, ensure such decisions align with the strategic objectives of NNPC, and most importantly, act as SAP ambassadors across the NNPC group to ensure business commitment and ownership of processes deployed on the platform.
The NNPC GMD added that the Group Process Council was accountable for ensuring that processes are optimized and end-to-end assessment of processes are carried out before implementation on SAP.
He charged members of the two committees to firmly establish SAP as the single source of truth for the corporation's business transactions, stressing that as leaders at various levels, they should take ownership of the process areas, and drive User Adoption of SAP Solutions in those process areas.
"Let us all be Change Agents in this journey, drive user adoption, and also see ourselves as leaders committed to setting the right tone for SAP in order to embed excellence and transparency in our operations," Baru enjoined.