Energy
Nigeria to benefit as German firms plan increased energy investments in 2023
January 3, 2023332 views0 comments
By Business AM
Nigeria has been identified as one of the sub-Saharan African countries to benefit from increased energy investments from German companies in 2023.
A poll conducted by Reuters showed that the German companies hope to capitalise on opportunities in areas such as green hydrogen and liquefied natural gas, with 43 per cent planning to increase investment in the continent.
The poll which largely consisted of members of the German-African Business Association also indicated that a further 39 per cent of the association's members aim to keep their spending levels in Africa stable.
Christoph Kannegiesser, the head of the German-African Business Association, highlighted Nigeria, Senegal, Mauritania and Namibia as countries in the region with potential for energy investments.
According to Kannegiesser, the idea of expanding activities in the coming year to Africa is a sensible one because the continent is on a growth trajectory.
He noted that the African energy sector has a huge market potential with the needed capacity to satisfy Germany's energy requirements as Europe's largest economy seeks to reduce its reliance on Russia for gas supply.
The German-African Business Association represents 85 per cent of German businesses that are active in Africa. In 2022, the companies invested an average of €1.1 billion in sub-Saharan African countries, making them one of the biggest foreign investors in the continent.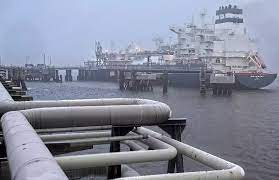 To enable increased energy investments in Africa, the association  encouraged the German government to provide investment guarantees covering not only political risks but also selected commercial risks. These,it explained, include payment risks such as default or delayed payments, as well as currency risks including shortages of foreign currency and fluctuating exchange rates.
The association also advocated for  special research and development support for companies in the field of climate-friendly technologies, like increasing the tax deductibility of research expenditure, supporting pilot programs with new technologies and closely linking promoted university research projects with the German industry.
It also called for an emissions trading system to put a price on carbon emissions and thus establish market-based incentives for the application of low-carbon technologies.