Energy
Frontpage
Nigerian minister looks to end energy poverty with African Energy Bank
April 29, 2022499 views0 comments
BY: CHISOM NWATU
Nigeria's federal government has said it is important for the continent to form an African Energy Bank (AEB) to put an end to the malaise of energy poverty and crisis on the continent.
Timipre Sylva, minister of state for petroleum resources, made this revelation recently in Abuja while delivering a keynote address during the 2022 Annual Public Lecture of the Nigerian Society of Engineers (NSE).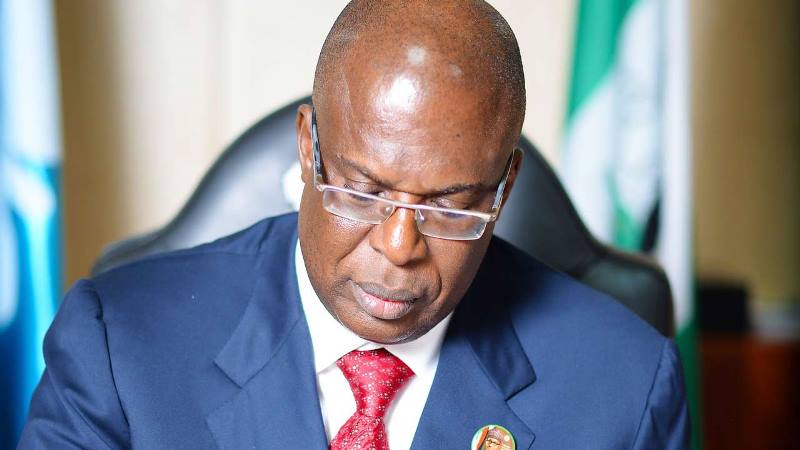 At the event, the minister said the formation of an energy bank would help relieve Africans the malaise of energy poverty in line with Sustainable Development Goal 7, which is geared toward ensuring easy access to affordable, quality and clean energy, while further revealing that the inclusive energy transition, the Decades of Gas Initiative in Nigeria, and the 2030 Agenda for energy sustainability had provided a roadmap for implementation.
He also reiterated the need for Nigerian engineers to take the spotlight to improve productivity in the country and that this entails that the society of engineers must evolve into becoming more innovative, inclusive, cooperative and transparent in terms of being accountable. He, therefore, urged the NSE to be an exemplary figure for implementing the roadmap or the relevant actions, by applying adequate scientific, technical, knowledge and experience to turn innovative ideas into sustainable projects that would be beneficial to the masses at large.
"I recommend that there is a need to tackle the gaps between current engineering capacity and output. This collaboration will ensure that more engineers are equipped with the right skills to respond to the call for a more sustainable and strong Nigerian nation," Sylva said.
He also opined that Nigeria has moved on with the decades of gas initiative as it was critical that engineering education suits the current and future needs of Nigerian companies, especially as there is an evolvement of technology and new fields emerge.
In his admonition, he urged the government of Nigeria, schools and professional engineering institutions to cooperate and ensure knowledge and education in engineering meet the needs of the gas sector and that more youth are encouraged to consider engineering as a career option.
"A new shift for engineering is needed urgently; one that goes beyond ancient discipline divisions and is inter- and multidisciplinary in approach," the minister said, while explaining that the approach will make engineering a true enabler, equaliser and accelerator in the delivery of energy transition or conversion, the decades of gas initiatives and the SDGs as well.
However, Timipre Sylva lauded the ministry's commitment to creating an effective regulatory environment with well-aligned and streamlined rules to keep the natural gas industry to be more flexible to encourage innovation and invention of creativity all over the country.