Frontpage
Nigerian senate passes bill granting financial intelligence unit autonomy
July 27, 20171.6K views0 comments
The Nigerian senate Thursday passed the Nigeria Financial Intelligence Agency (NFIA) bill, which grants the agency autonomy and removes it from the control of the Economic and Financial Crimes Commission (EFCC).
The bill, which was introduced last Thursday by Chukwuka Utazi, chairman committee on anti-corruption, followed the suspension of Nigeria by the Egmont Group, an informal network of financial intelligence units for the stimulation of international cooperation in the fight against money laundering and financial terrorism.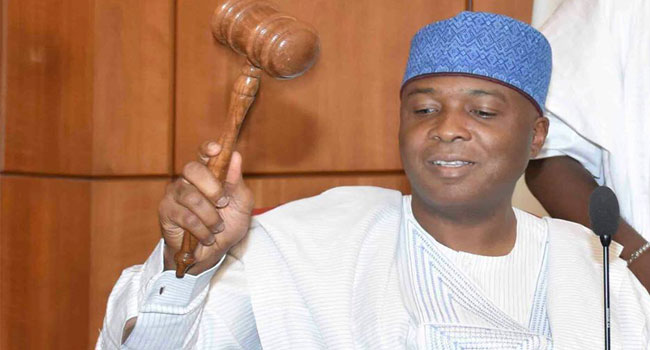 The group had suspended Nigeria on the ground that the Nigeria financial intelligence unit (NFIU) is not independent as the unit is currently under the EFCC.
The implication of the suspension was that if Nigeria fails to comply with the group's demands for a legal framework granting autonomy to the NFIU by January 2018, the country would be expelled from the global body, which provides the backbone for monitoring international money laundering activities.
The bill to make the NFIU an autonomous agency passed second reading on Tuesday. But no public hearing, which is customary, was held to get the input of citizens, civil society and stakeholders before it was laid on Wednesday, and summarily passed on Thursday.
However, before it becomes operative it must be passed by the House of Representatives for concurrence and assented to by the president.