Frontpage
Nigerian stocks' climb halted as market index opens week 0.4% lower
I am a reporter for Businessamlive. Email: andy.nssien@businessamlive.com
Follow Andy
January 22, 20181.6K views0 comments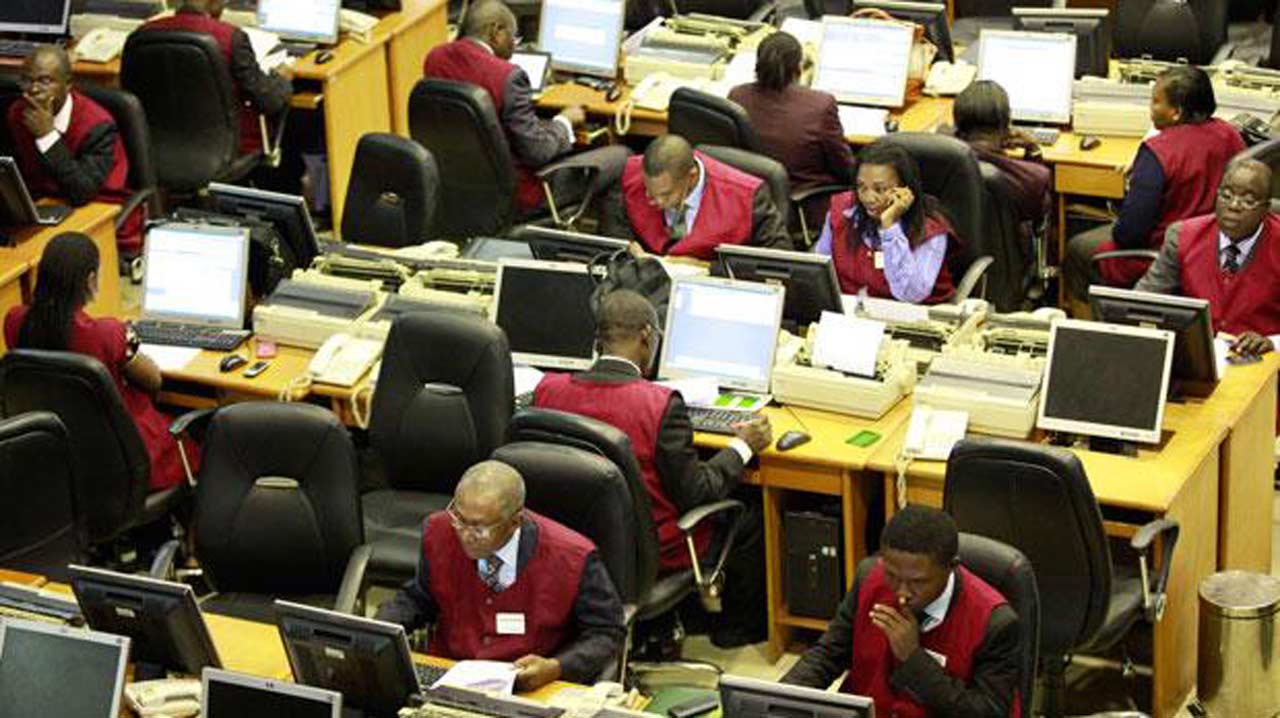 ---
The Nigerian stocks market reversed previous positive performance Monday, trading low at 40 basis points as the All Share Index (ASI) settle at 44,912.53 points from the 45092.83 points recorded Friday.
Market year-to-date (YTD) gain consequently moderated to 17.4 percent just as market capitalization lost N64.6 billion to close lower at N16.1 trillion.
The day's negative performance is arguably attributed to sell-offs across board with GUARANTY (-2.2%), NESTLE (-2.0%) and UNILEVER (-5.9%) being the main drags.
However, activity level strengthened as volume and value traded surged 231.2 percent and 84.6 percent to 4.4 million units and N15.9 billion respectively.
Sector performance was mixed as three of five indices closed in the red while two trended northwards. The banking index led losers, down 0.9 percent following price depreciation in GUARANTY (-2.2%) and ZENITH (-0.8%).
Similarly, sell-offs in FORTE (-3.4%) dragged the Oil & Gas index 0.6% lower while the Consumer Goods index shed 0.4% on the back of losses in NESTLE (-2.0%) and UNILEVER (-5.9%).
On the flip side, the Insurance index was the top gainer, inching 0.4% higher as CUSTODIAN (+4.3%) and NEM (+4.9%) recorded gains while the Industrial Goods index rose 0.2% on the back of upticks in BETAGLAS (+4.9%) and WAPCO (+2bps).
Investor sentiment as measured by market breadth (advance/decline ratio) strengthened to 1.0x from 0.7x recorded the previously as 26 stocks advanced against 26 decliners.
The best performers of the day were CAVERTON (+9.9%), WEMABANK (+9.4%) and SKYE (+9.3%) while TRANSCORP (-9.2%), UNILEVER (-5.9%) and STERLING (-4.8%) were the worst performing stocks.
Analysts said the dip in trade was in line with expectations of sell-offs across boards following three weeks of positive gains. They therefore expect profit taking to continue in subsequent trading sessions.