Economy
Nigeria's finance ministry inaugurates committee, NSFPC, to facilitate economic prosperity
Goddey Odin is  Businessamlive content writer.
You can contact him on goddey.odin@businessamlive.com with stories and commentary.
March 14, 20181.1K views0 comments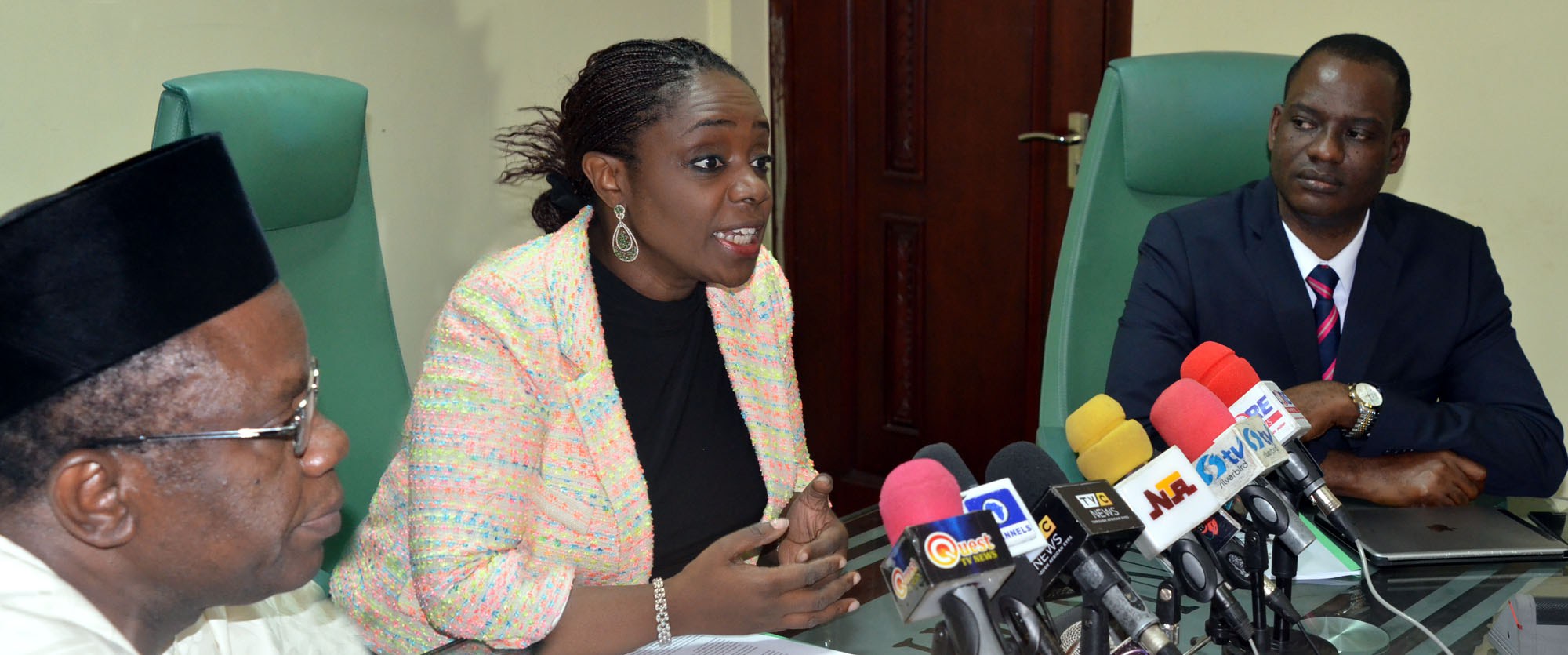 ---
Kemi Adeosun, Nigeria's finance minister on Tuesday inaugurated Nigerian Sustainable Finance Principle Committee (NSFPC) in Abuja, a committee which seeks to ensure that financial services are rendered in ways and manners that protect the environment from externalities that may eventually undermine social comfort and convenience.
Mahmoud Dutse the Permanent Secretary of the Federal Ministry of Finance, acting in Adeosun's capacity, stated that the NSFPC is a creation of the Financial Services Regulation Coordinating Committee (FSRCC), which focuses on the role of the financial services industry in facilitating economic prosperity while ensuring environmental sustainability and social development.
The minister said "Pursuant to be efforts of the present government of diversifying the economy with the aim of enhancing growth and global competitiveness it has become imperative to saddle this committee with stimulating a resilient, competitive and sustainable financial services, improving corporate governance practices, nurturing people-friendly environments in the drive towards job creation, empowerment, poverty reduction and ensuring that all financial services contribute to efforts aimed at reducing global warming and other forms of environmental degradation."
She added that the NSFPC initiative which is predicted on the need to vigorously pursue economic prosperity and social development without compromising environmental protection, is built on the these principles; environmental, social and governance principle, collaborative partnership and capacity building, financing of priority sectors of the economy, human rights, women economic development, financial inclusion, reporting and disclosure.
Adeosun implored the committee and agencies operating within the financial sector to take innovative and pragmatic steps to facilitate, encourage and support activities which would impact the nation economically, environmentally and socially, as well as ensure that their services have the capacity to improve the integrity of the natural environment.
Mahmoud Dutse, who was then represented by Olubunmi Siyanbola, the Director of Home Finance, stated that the Ministry's NSFPC will ensure that the ministry takes and retains the drivers seat in the Nigerian Sustainability Finance Project, creation and entrenchment of the sustainability orientation/mindset in the Industry stakeholders and de-mystification of the concept of sustainability finance by encouraging organizations that deal with the ministry to ensure that their activities conform with the sustainable, meaningful, adaptable, responsible and trustworthy principles of sustainable finance.
Siyanbola, the Director of Home Finance, who is also the NSFPC Chairman said the newly inaugurated committee is the building block for emergency formidable initiative of the ministry and assured that the committee would sacrifice their time, talent, and pleasure to achieve the mandate of the committee.