Frontpage
Nigeria's livestock production has to increase six-folds to satisfy animal protein demand, says NIAS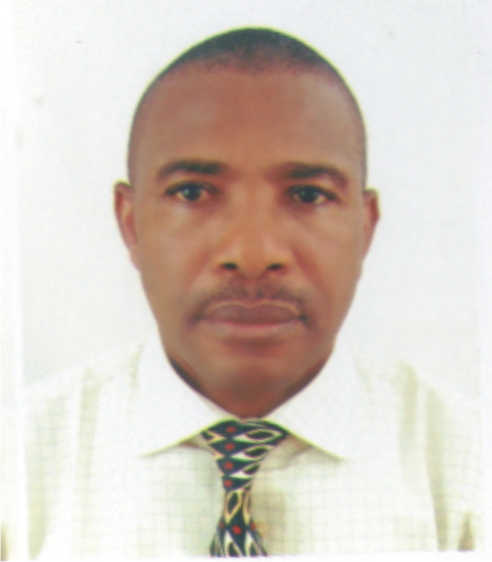 Ben Eguzozie is business a.m. regional lead based in Port Harcourt, providing regional and national  coverage for economy, business and finance
You can contact him on ben.eguzozie@businessamlive.com with stories and commentary.
September 18, 20191.2K views0 comments
…Nigerians' diet 20 times lower than recommended requirement
…30% animal slaughtered in Nigeria imported – FAO
Nigeria's livestock production and productivity must increase by at least 60 percent if the country is to satisfy its astronomic demand for animal protein consumption, experts at the Nigeria Institute of Animal Science (NIAS) have said.
Nigeria is said to have one of the lowest animal protein consumption in the world, with the diet of an average Nigerian 20 running times lower than recommended requirement by the Food and Agricultural Organisation (FAO).
At a joint eighth annual meeting of NIAS and the Animal Science Association of Nigeria, (ASAN) tagged: "Animal Agriculture: Anchor for Sustainable Economic and Human Development in Nigeria," in Umuahia, Abia State, NIAS said, one of the major steps Nigeria should take to achieving the much needed rapid growth in animal protein consumption should be for the Federal Government to unbundle the National Animal Production Research Institute (NAPRI) and implement its whitepaper on the Vision 20:20:20 national economic development blueprint (NEDB), which had recommended the splitting of NAPRI into four livestock commodity-based research institutes.
The expected new bodies from NAPRI are: National Beef Research Institute (NBRI); National Poultry Research Institute (NPRI); National Dairy Research Institute (NDRI) and National Swine Research Institute (NSRI).
Currently, NAPRI operates as one humongous entity that encompasses all the above; and has never managed to develop the various seed stock required by the industry for the different livestock species.
Taiwo Adeoye, president of Animal Science Association of Nigeria (ASAN) argues that Nigeria's livestock production and productivity have to increase commensurately in quantity and quality by 60 percent, in order to meet the animal protein demand of the country.
A Food and Agricultural Organisation (FAO) report said that Nigeria's low-level animal protein consumption makes the diet of an average Nigerian 20 times lower than the recommended requirement.
"Domestic production of livestock products is far below the national demand, resulting in large imports of livestock and livestock products. Except for eggs, the domestic production of animal products is less than half the demand for beef, mutton and goat meat, while for milk and pork products it is less than quarter the demand. About 30 percent of live animals slaughtered in Nigeria are imported from neighbouring countries," FAO said in its website Nigeria country focus.
FAO said, like other subsectors, Nigeria's livestock industry development is constrained by low productive breeds, inadequate access to feeds and grazing lands, frequent farmer–pastoralist conflicts, lack of processing facilities and low value addition, and low technical inputs in the management of the animals, including diseases.
Ife Journal of Agriculture in a 2017 research said, proteins act as antibodies in contractile and structural forms, and as enzymes, hormones and as storage or transport protein.
Meanwhile, Mohammed Sabo Nanono, the minister of Agriculture and Rural Development (FMARD), agrees with NIAS assertion of increasing livestock protein six-folds to meet increasing national demand.
He said the Federal Government was engaging with the World Bank on a six-year project tagged: "Livestock Production and Resilience Support Project (L-PRES), which has the objective to improve productivity, resilience and commercialisation of selected livestock value chain.
The agriculture minister listed some of the ongoing FMARD's innovative interventions to include: Cattle Breed Improvement Programme, (CABIP), Dairy Development Programme, (DDP) and the National Egg Production Scheme, (NEGPRO).
"The livestock, as we all know, is very vital to the socioeconomic development of Nigeria; and represents an important source of high quality animal protein, provides about 36.5 percent of the total protein intake of Nigerians, generates employment, income, and earns foreign exchange for the country. The sub-sector is estimated to contribute about eight percent to 10 percent of the agricultural gross domestic product, and five percent of the national GDP. The global projection is that Nigeria's population presently at over 200 million may reach about 400 million by 2050.
Consequently, demand for livestock and livestock products will more than double within this period. To satisfy this expected huge demand for animal protein and other livestock products, livestock production and productivity has to increase commensurably in quality and quantity by about sixty percent," the minister said.
He said the ministry was ready to ensure that agricultural research institutes were strengthened to help actualize president Muhammadu Buhari's efforts at repositioning the sector.