Frontpage
Nigeria's N45bn 2017 transaction values put it in global e-payment league
August 5, 20172.4K views0 comments
How well is Nigeria performing in the electronic payment industry? The nation's central bank says it has fared well. This was the thrust of the discourse at the bi-monthly Central Bank – Finance Correspondents Association of Nigeria meeting held Saturday, in Lagos.
Dipo Fatokun, CBN Director of Banking and Payment Systems, led the forum discussion.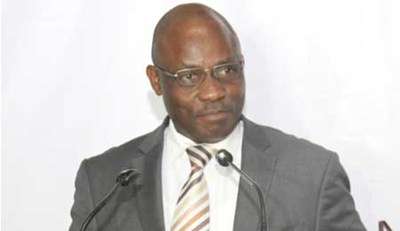 According to the 2016, World Payment Report, global non-cash (electronic payment) transaction volumes grew by 8.9 percent to reach 387.3 billion in 2014; and 10.1 percent to reach 426.3billion in 2015; a development mostly driven by accelerated growth in developing markets across the world, including Africa.
Nigeria has not been left out in this industry performance, with transaction volumes from 2012 to May 2017 at 600 million, using the Automated Teller Machine (ATM), while transaction values stand at almost N45billion in May 2017 using the NIP.
Similarly, the volume of internet and POS payments, as at 2016, stand at 15 million and 65 million respectively.
Fatokun explained that the electronic products are gradually reducing the usage of cheques and cash in Nigeria, as noticed consistently in the annual performance report since the inception of the Cashless policy in 2012. He added that banks, PSPs, and the Central Bank have been key players in developing the payments systems and creating products and channels for electronic payments – in sync with global payments in both wholesale and retail systems.
On regulating the electronic payments in Nigeria, he said regulation is necessary to ensure operators focus on delivering products and services that enable compliance, efficiency, financial stability and a positive consumer experience.
This is premised on why the apex bank issued and reviewed several e-payment related framework, guidelines, and circulars since 2008 till date, paying attention to processing timelines, consumer protection and dispute resolution, competition, business continuity and data protection/cyber security/fraud.
As multiple factors drive the growth of global electronic payments transactions and improve economic outlook, the CBN says tighter security measures such as the EMV, OTP, Token, biometrics are continuously employed, but banks and other service providers must tap and navigate the complex regulatory environment to avoid penalty.