Nigeria's Senate passed a long-awaited oil governance bill following its third and final reading, it said on its official Twitter feed on Thursday.
The Petroleum Industry Governance Bill is part of proposed reforms that make up the sprawling Petroleum Industry Bill (PIB), aimed at overhauling the OPEC member's energy industry.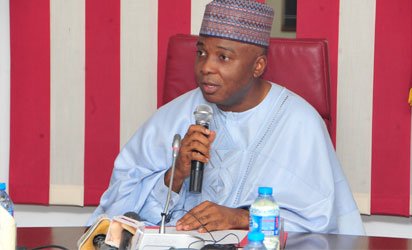 The PIB, which has been discussed for over a decade following several redrafts and is central to President Muhammadu Buhari's reform plans, was broken up into separate parts including governance and fiscal issues to help speed up debate.
"This Bill is not only for Nigerians but for our investors. We are proud of what has been done," said Senate President Bukola Saraki after the governance bill was passed, according to a tweet on the upper house of parliament's Twitter feed.
Finally, after 17 years Abubakar Bukola Saraki led Senate Breaks 17 year jinx by passing Petroleum Industry… https://t.co/uj2aQBBJw8

— The Nigerian Senate (@NGRSenate) May 25, 2017
Bills require the support of both houses of parliament and the approval of the president before becoming law. Buhari is on medical leave in Britain and has handed over power to his deputy, Yemi Osinbajo.
The overarching PIB, of which the governance bill is one part, covers everything from an overhaul of the state oil company to taxes on upstream projects. Uncertainty over fiscal terms in the industry have held back billions of dollars of investment.