Oil and Gas
NNPC says resolved to grow Nigeria's hydrocarbon reserves to 40bn barrels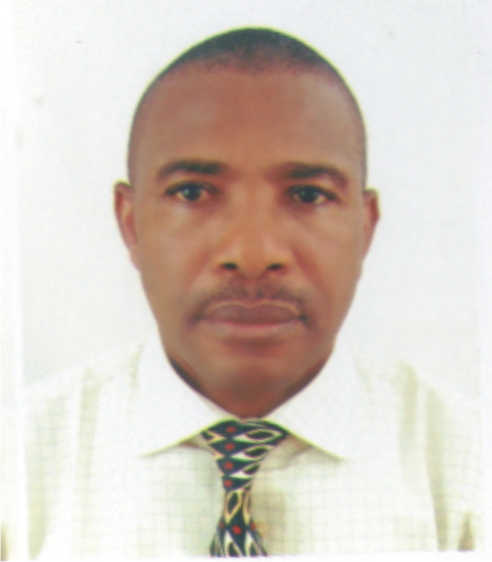 Ben Eguzozie is business a.m. regional lead based in Port Harcourt, providing regional and national  coverage for economy, business and finance
You can contact him on ben.eguzozie@businessamlive.com with stories and commentary.
November 26, 20201.5K views0 comments
But AOW says gas should be playing vital role in solving country's energy problem
Nigerian National Petroleum Corporation (NNPC), the state-owned oil company whose operations and business has long been shrouded in mystery and opacity, said it is resolved to grow the nation's hydrocarbon reserves to 40 billion barrels through reinvigorated exploratory activities in the inland frontier basins across the country, according to Mele Kyari, its group managing director.
According to the US Energy Information Administration (EIA) journal, Nigeria has an estimated 37 billion barrels of proven crude oil reserves by the end of 2019 – the second largest amount in Africa after war-torn North African country, Libya. Worldometers.info put the nation's crude reserves at 37.070 billion barrels as of 2016.
Kyari, who was quoted by Kennie Obateru, NNPC's group general manager, group public affairs division, to have spoken at the 38th annual international conference and exhibition of the Nigerian Association of Petroleum Explorationists (NAPE), said crude oil has already been discovered in the Benue Trough in commercial quantity, with Nigerian geologists spearheading the efforts.
He said the strategy is to aggressively explore for more oil in the frontier basins in order to grow the nation's reserve base, in line with the federal government's aspiration to hit the 40 billion barrels reserve target.
Kyari said the theme of this year's NAPE conference: "Accelerating     Growth in Nigeria's Hydrocarbon Reserves: Emerging Concepts, Challenges and Opportunities" fits squarely into NNPC's key aspiration, which is to grow the nation's hydrocarbon reserves, reduce unit operating cost of crude oil production to $10 per barrel, and improve efficiency across its businesses.
"It is my pleasure to appreciate the good work and resilience of our in-house professionals in the on-going inland basins exploration activities that culminated in the recent discovery of hydrocarbons in Benue Trough. NNPC is indeed proud that it is NAPE members that are spearheading this effort," the NNPC GMD said.
According to him, the corporation has made significant progress in improving operational efficiency through the adoption of technology and deliberate effort to curtail soaring cost of operations across strategic assets. He assured NAPE of sustained collaboration from the NNPC, saying that the strategy of synergy was required in order to drive down operating cost, and survive the emerging challenges in the industry.
But Africa Oil Week (AOW), in partnership with Wood Mackenzie, in its September 2020 oil & gas report, where it highlighted the changing global position of crude oil versus gas, advised Nigeria, sub-Saharan Africa's biggest oil producer, to rather cut down its oil investments and slim down upstream portfolios, and establish frameworks that allow its gas sector to be playing vital role in solving its energy problem.
"Nigeria, as the (sub-Saharan Africa – SSA) region's largest (oil) producer could lead the way. Its Petroleum Industry Bill–over a decade in the making–is expected to include reforms that aim to stimulate investment in gas," AOW said in its authoritative report made available to Business A.M.
AOW listed impediments to gas development to include: under-investment in infrastructure, high costs and customers' ability to pay have fundamental barriers to date. "Uncertain regulatory frameworks and inadequate governance have also hindered market development."
"Sub-Saharan Africa had for decades been a cornerstone of the (oil) Majors' portfolios, but that is changing as they position themselves for the energy transition. This means cutting back on oil investments and slimming down upstream portfolios to meet bold emissions targets. Traditional deepwater oil projects have given way to gas, but that generates lower returns. Sub-Saharan Africa now makes up just 6% of the Majors' value globally, and Big Oil in the region looks ripe for portfolio rationalisation," AOW said.
According to AOW, "Whereas gas is a priority, (SSA) governments need to ensure fiscal frameworks are fit for purpose. The potential resource upside is huge – 225 trillion cubic feet (tcf) of gas remains undeveloped in (sub-Saharan Africa)."
The energy experts group said, "mature low-value assets are obvious candidates for disposal, but to make a real difference, bigger sales will be needed. LNG mega-projects and brownfield developments will dominate in the near-term, whereas the Majors' other producing assets are mature, with limited growth options. Only those with high cash margins, substantial upsides, and rapid returns will be retained."