Frontpage
NSE waives number of shareholders requirement for Airtel to list Oluwaseun Afolabi is Businessamlive Reporter.
You can contact him on afolabi.oluwaseun@businessamlive.com with stories and commentary.
July 4, 2019756 views0 comments
The Nigerian Stock Exchange (NSE) has stated that it had to waive a listing requirement, which mandates companies to have at least 300 shareholders for Airtel Nigeria to be able to list on the bourse.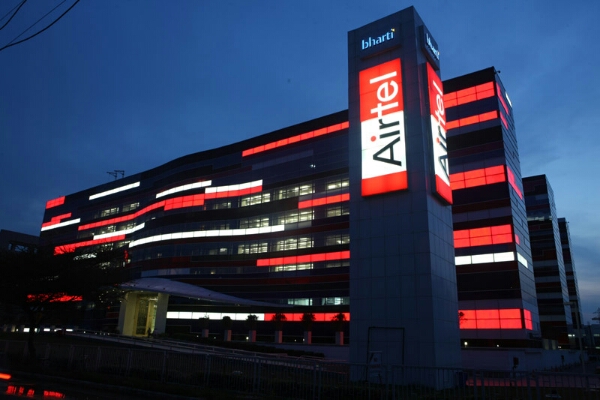 Godstime Iwenekhai, head, listing regulation, NSE, speaking at the Airtel pre-listing media interactive session, said that the telecommunication company met all listing rules, except the number of shareholders and the NSE in its rights and capacity waived the requirement in a bid to show how receptive the exchange was to cross border listings, adding that this was done after due investigation and risk analysis.
Iwenekhai explained that as against the MTN listing, which was a 'primary listing by introduction', Airtel chose a secondary cross-border listing on the NSE, after a primary listing on the London Stock Exchange.
Iwenekhai said, "Airtel will be listed on the main board of the Nigerian Stock Exchange in a dual or cross-border listing, this means that the listing is a secondary listing as we know that it primarily listed on the LSE. The listing used an IPO book building technique, which allows a set price floor and price ceiling for investors to buy and after which a price is determined by the forces of demand and supply. The shares of Airtel were limited to only institutional and high net worth investors.
"We considered all listing rules and Airtel met with all of them except the one which requires they have at least 300 shareholders, they were only able to get 130, 87 local investors, which could be attributable to the way they have entered the market. The free float requirement, they have 25 percent, which is way more than the 10 percent required, we weighed into this before granting the waiver, we know it is something that they can meet, we also used it to show interested cross-border companies that we can be flexible, and furthermore, there are no risks involved," he said
As to why Airtel failed to meet the number of shareholders required, Olumide Bolumode, head, listing business, NSE, suggested that the telecom space is still new to investors and participation could have been more had investors understood the sector better.
Olumode said, "I honestly cannot speak for investors, but I know that the sector is still new, we only just had MTN, and it takes time for investors to understand what a new sector means, participation could have been more because if you look at the participation in London, they did alright." He added that the listing was a big opportunity and the negotiation was intense as other Exchanges in the continent were also interested.
Airtel through an Initial Public Offer (IPO) by way of book building issued 39,227,968 ordinary shares of $0.50 each at N363.00 per share in Nigeria and 637,178,959 ordinary shares of $0.50 each at £0.80 per share in London.
The company is however listing its entire issued share capital of 3,758,151,504 ordinary shares at $0.5 per share on the LSE and NSE. The value of the total shares to be listed in Nigeria is N1,364,208,995,952 based on the listing price of N363.