Frontpage
Oil rises as Saudi Arabia sees OPEC, allies Cooperation beyond 2018
January 22, 20181.6K views0 comments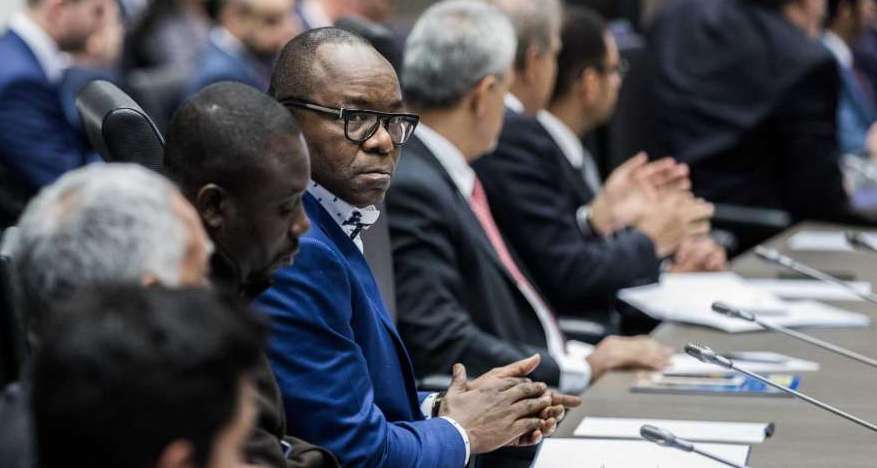 ---
Oil prices climbed on Monday, an effect of comments from Saudi Arabia that cooperation between oil producers who are currently withholding supplies would continue beyond 2018.
Strong global economic growth and a drop in U.S. drilling activity also supported crude, traders said.
Brent crude futures were at $68.89 a barrel at 0315 GMT, up 25 cents, or 0.4 percent, from their last close. Brent on Jan. 15 rose to $70.37, its highest since December 2014.
U.S. West Texas Intermediate (WTI) crude futures were at $63.61 a barrel, up 24 cents, or 0.4 percent, from their last settlement. WTI climbed to $64.89 on Jan. 16, also its highest since December 2014.
Saudi Arabia, the world's top oil exporter and de-facto leader of the Organization of the Petroleum Exporting Countries (OPEC), said on Sunday major oil producers were in agreement they should continue cooperating on production after their deal on supply cuts expires this year.
"There is a readiness to continue cooperation beyond 2018…The mechanism hasn't been determined yet, but there is a consensus to continue," Khalid al-Falih, Saudi Arabia's Energy Minister said in Oman.
A group of oil producers including OPEC and Russia, the world's biggest crude producer, started to withhold production in January last year to prop up prices. The deal is set to expire at the end of 2018.
In the United States, declining drilling activity for new oil production further supported crude.
U.S. drillers cut five oil rigs in the week to Jan. 19, bringing the count down to 747, energy services firm Baker Hughes said on Friday.
Despite this, the rig count in 2017 and early this year remains much higher than in 2016, resulting in a 16 percent rise in U.S. production since mid-2016, to 9.75 million barrels per day.
Beyond supplies, strong global economic growth was also supporting oil prices.
"During the last four quarters, the underlying global growth dynamic began to shift… Global growth has become synchronized and accelerated above trend," U.S. bank Morgan Stanley said over the weekend in a note.
In the latest indicator, Japanese manufacturing sentiment in January jumped to an 11-year high, the Reuters Tankan poll showed on Monday, highlighting the optimism driven by nearly two years of economic expansion.
Despite the well-supported market, analysts warned oil markets had lost some steam since their peak early last week.
Bernstein Energy said on Monday, according to reuters, that oil inventories might start rising soon due to a slowdown in demand which typically happens at the end of the northern hemisphere winter.
"We expect… an end to the strong (inventory) draws we have seen… With the strong correlation between inventories and crude prices, this perhaps means we should expect crude prices to moderate in the near term," Bernstein said.