Technology
Paradigm Initiative launches AYETA digital toolkit to curb misinformation in general elections
February 9, 2023160 views0 comments
By Cynthia Ezekwe
Paradigm Initiative Nigeria (PIN),a Pan-African  social enterprise that connects under-served Nigerian youth with ICT-enabled opportunities, has launched  AYETA,  an online toolkit for digital security, to ensure the dissemination of accurate information during and after the forthcoming 2023 general elections in Nigeria.
Sani Suleiman, PIN's programme assistant disclosed this while speaking at a press conference held in Abuja recently to address digital rights violations.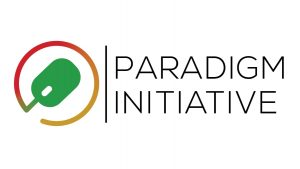 According to Suleiman, the pan-African social enterprise  plans to ensure that information provided on social media by individuals and politicians was verified and corrected where necessary.
Commenting on the importance of the digital toolkit, Suleiman said: "We have developed AYETA, which is an online toolkit for digital security. It was designed to provide users with the tools and resources they need to protect their online privacy and security. This is particularly important in the run-up to the coming elections where access to information and the ability to communicate freely online is essential for a transparent election process."
Also speaking at the press conference, Adeboye Adegoke,senior manager, strategy, PIN, noted that the digital rights of the citizens must be respected for the country to have a seamless electoral process.
"This meeting is a pan-African meeting and we hold it in every African country holding an election. But what we know is that across Africa, it is very common for the internet to be shut down, but we are calling on the government not to fall for that temptation. So, let the platform of communication be left open so that people have access to alternative news and people can trust in the credibility of the election,''  Adegoke said.
On his part, Gbenga Sesan,  the executive director of PIN, pointed out that the need to preserve the digital rights of citizens during the general elections is indispensable, as the internet is one of the major  tools for political discourse.