Regulation
Quoted companies to save N1bn from printing of annual reports, says SEC
August 16, 20171.2K views0 comments
The Securities and Exchange Commission (SEC) Wednesday said quoted companies would save one billion naira from the printing and dispatch of annual reports to shareholders.
Mounir Gwarzo, the SEC Director-General, made the disclosure at the 2017 second post-Capital Market Committee (CMC) news conference in Lagos.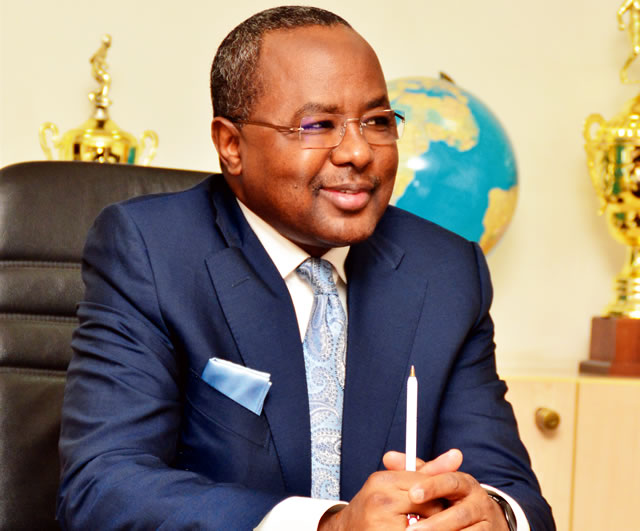 Gwarzo said that the commission was perfecting arrangements through a pilot scheme that would ensure electronic circulation of annual reports to shareholders to save cost.
He said that quoted companies would save between N500 million and N1 billion, from printing and dispatch of hard copies of annual reports to the shareholders, as the CMC had reviewed the issue in line with economic realities and decided to float a pilot scheme for electronic distribution of annual reports to save cost.
The effort, he said, would also ensure enhanced dividend payment in the market.
Gwarzo said that companies' secretaries had been mandated to dispatch hard copies of annual reports during the pilot scheme to shareholders associations' offices.
The director-general said that 98 percent of shareholders don't get dispatched copies of annual reports before the annual general meetings.
"We have been doing something for the past 50 years which is not helping the companies or even investors," he said.
Gwarzo said that the market would review the pilot scheme in the first quarter of 2018 and address identified loopholes before deciding on total stoppage of printing of annual reports.
The total e-dividend registrants in the market as of July stood at 2.1 million out of total unique investors by account stood at 838,671, while total unique investors by Bank Verification Number was 433,164, he said.