Oil and Gas
Savannah Energy, Notore Chemical sign new gas agreement
August 17, 2022294 views0 comments
By Anita Okoro
Savannah Energy plc's 80 percent indirectly owned subsidiary, Accugas Limited, has entered into a new gas sales agreement (GSA) with Notore Chemical Industries plc.
In line with the agreement, Accugas will supply Notore with up to 10 MMscfpd of gas to augment its current supplies.
The contracted supply is on an interruptible and reasonable endeavours basis, based on gas availability and nominations, for an initial term of one year, with the option to extend for a mutually agreed period. Notore's fertiliser production plant is connected to the Accugas network via the Nigerian Gas Company pipeline from Ikot Abasi and no further tie-in or capital expenditure is required by Accugas to deliver gas to Notore.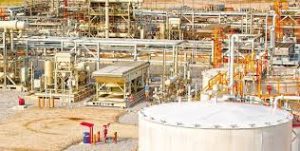 Notore Chemical Industries plc, formerly Notore Chemical Industries Ltd, is a Nigeria-based integrated agro-allied, chemicals and infrastructure company located in the Onne Oil and Gas Free Zone area of Rivers State, South-South Nigeria.
Notore's primary business is the production of urea, ammonia and NPK blend fertilisers and sale to the Nigerian and international markets. Notore's facility has a production capacity of 1,500 metric tons (MT) per day of urea and 1,000 MT/day of ammonia.
"I am pleased to welcome Notore as a new gas customer to Accugas, representing our tenth customer site in total (versus three at the time of our acquisition of the Accugas business in 2019). We look forward to developing our working relationship with Notore over the course of the coming months and years," Andrew Knott, CEO of Savannah Energy, said.
Savannah is growing its renewable energy division, with several new large-scale greenfield opportunities under review and negotiation in Chad and Niger.
In Chad, the company has signed a deal with the Ministry of Petroleum and Energy for the development of up to 500 MW in renewable energy projects.
In Niger, Savannah is developing the 250 MW Parc Eolien de la Tarka Project, and CEO Knott sees Africa's transition to renewable energy as playing a significant role in Savannah's future growth.