Frontpage
Senate passes petroleum industry governance bill into law
May 25, 20171.7K views0 comments
The Senate, Thursday, passed the petroleum industry governance (PIG) bill into law, which may eventually pave way for the passage of other bills under the contentious and unbundled petroleum industry bill (PIB).
The upper house passage of the bill is coming after a 17-year wait. Bukola Saraki Senate President, while commenting on the bill said "this is a Bill that has been here for many years, we made a commitment and it's being fulfilled," adding that the Bill is not only for Nigerians but for foreign investors.
The PIG bill was read the third time at the Senate's plenary before it was passed after considering the report of the Committee on Petroleum Upstream, Petroleum Downstream and Gas presented by Senator Donald Alasoadura.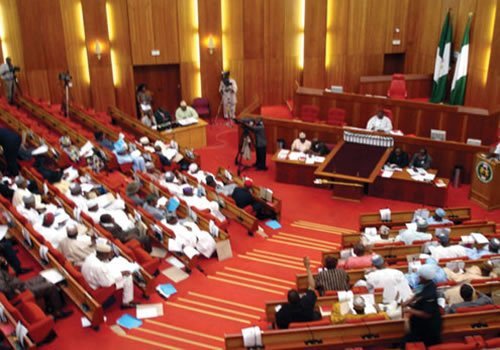 The omnibus Nigeria's Petroleum Industry Bill (PIB), according to industry watchers, is a comprehensive instrument for the oil sector development and diversification. Its mandate is to push for a more inclusive development away from crude oil to other product lines and by-products and robust engagement between international oil companies (IOCs) and the government in the area of investment and modifications in the Joint Venture Partnerships (JVPs)/cash call obligations.
It also advocates the activation and extension of indigenous participation and local content development, just and fair engagement of the oil producing communities and transparency/accountability in the industry.
The bill however needs the concurrence of the House of Representatives before being sent to the presidency for assent.
---
By Business a.m. live staff