South African Airways (SAA) has maintained a 4-Star Skytrax ranking in both business and economy classes for a 16th consecutive year.
Skytrax, an independent global airline-rating organisation, awarded the 4-Star rating placing the airline amongst other international and partner airlines.
"The South African Airways product and service standards continue to perform at a standard that is meeting 4-Star levels and this applies to long-haul, regional, and domestic flights," Skytrax commented.
The Skytrax 4-Star ranking is a seal of quality approval awarded to airlines supplying good quality performance across a range of product and service-delivery rating areas.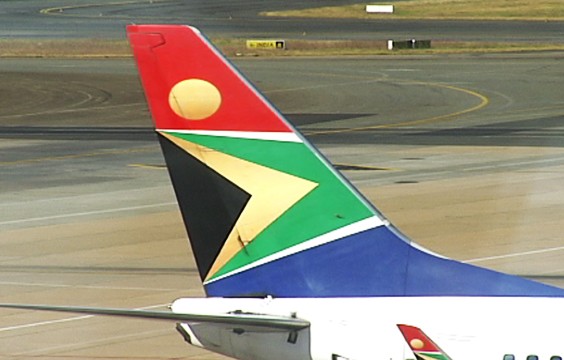 Skytrax, specifically assessed the rating after detailed product and service standards audits for each featured airline and not connected to any customer ratings.
A 4-Star Airline rating signifies airlines providing a good standard of product and staff service across all travel categories, including cabin seating, safety standards, cabin cleanliness, comfort amenities, catering, tax-free sales, reading materials, in-flight entertainment, and staff service.
"This win will surely strengthen our global position for once again being awarded a 4-Star ranking. Awards demonstrate that SAA is standing its ground as one of the leading airlines in the world," said Tlali Tlali, SAA spokesperson.
The SAA stations audited this year was South Africa: ORTIA, Durban, and Cape Town; regional – Mauritius and international: Hong Kong, UK, Perth, and São Paulo.
"We were also fortunate to have had our new Airbus A330-300 audited this year amongst our aircraft fleet. The A330-300s are state-of-the-art aircraft and the latest acquisition in our fleet," said Tlali.
"SAA operates in a highly competitive environment with other African airlines such as Air Mauritius, Royal Air Maroc, Air Seychelles, and Ethiopian Airways also achieving 4 Stars. Winning awards inspires us to seek further opportunities for service excellence and act as an important motivation for employees to keep doing their best and further improve the travel experience of the millions of customers who choose to fly with SAA," said Tlali.
SAA recently also won four of the six APEX Regional Passenger Choice Awards (PCAs) for Best Seat Comfort, Best Cabin Service, Best Food and Beverage, and Best Overall in Africa for airlines operating in the Africa region. The airline won the Best in Region – Africa award twice before, in 2012 and 2011 amongst others.