By Cynthia Ezekwe
Stanbic IBTC Bank, a subsidiary of Stanbic IBTC Holdings PLC,  has announced the disbursement of mortgage loans to the first batch of pension contributors to enable them to become house owners.
Pension-backed mortgages allow retirement savings account holders to access up to 25 percent of their pension balance as equity contribution for a residential mortgage.
The Central Bank of Nigeria (CBN) has earlier advised financial institutions to support the initiative contained in the guidelines released by the National Pension Commission (PenCom) that allow pension contributors to use up to 25 per cent of their contributions as equity to purchase a home in their preferred location.
In light of the above, Stanbic IBTC Bank  said it has processed the specialised mortgage loans for pension contributors, and had clients that were amongst the first batch of approvals released by the National Pension Commission (PenCom).
This accomplishment confirmed the bank's strategic emphasis on enhancing the quality of life for Nigerians and aiding contributors in receiving greater value from their contributions prior to retirement.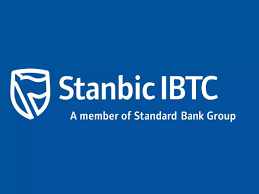 Speaking on the successful disbursement of the mortgage loans, Demola Sogunle, chief executive of Stanbic IBTC Holdings noted that housing is an essential human necessity, adding that the bank's effort to ease the housing problem for individuals and families in Nigeria has just begun with this initial step, as it has taken hold of the opportunity created by PenCom to close the accessibility gap gap in Nigeria.  
Kunle Oyetola, the pioneer recipient of the equity contribution for a residential mortgage processed through Stanbic IBTC Bank, expressed his enthusiasm and delight to Stanbic IBTC Bank, stating that through the scheme, the bank has reiterated its commitment to providing affordable loan solutions to cater for  housing requirements. 
"They put me at ease and were able to work with me to overcome all the obstacles encountered, being the first time this method was utilised. I am very happy to have my equity via my Retirement Savings Account (RSA) disbursed and I am glad I chose to go with Stanbic IBTC Bank,'' Oyetola said.