Frontpage
Top dealers trade shares worth N1.038trn in nine months
October 2, 2019728 views0 comments
By Omobayo Azeez
·     As 38 dealing members become redundant
Leading 10 stockbroking firms have distinguished themselves among dealing members in the Nigerian capital market in the last nine months by facilitating stock trades collectively worth N1.038 trillion.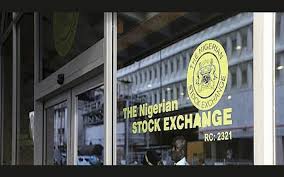 Data made available to Business a.m. by the Nigeria Stock Exchange (NSE) indicate that the amount is equivalent to 71.18 per cent of total transaction value at the local bourse since yearly activities commenced on the floor of the Exchange on January 2 to the end of the third quarter on September 30, this year.
According to available record, Stanbic IBTC Stockbrokers Limited (SISB) emerged first in terms of both volume and value traded with 11.2676 million share units valued at N270.571 billion.
These represent 18.55 per cent and 9.26 per cent of total value and volume of total trade on the local bourse within the period under review.
Reincap Securities Nigeria limited (RSNL) followed with N191.440 billion or 13.13 per cent by trading 7.253 billion shares and EFG Hermes Nigeria Limited (EFGH) occupied the third position on the value traded chart with N107.251 billion worth in 5.521 billion share units.
CSL Stockbrokers Limited (CSL) trailed as its trade value in nine months stood at N96.267 billion or 6.60 per cent, realized by transacting 6.397 billion shares and Tellimer Capital Limited (TLMR) emerged the fifth on the list with a trade value of N85.763 billion or 5.88 per cent in the nine month period.
Sixth, seventh and eighth on the year-to-date stock trade value chart are APT Securities and Fund Limited (APT), transacting N73.002 billion or 5.01 per cent; Chapel Hill Denham Securities Ltd (CHDS) with N58.898 billion or 4.04 per cent in 5.249 billion shares and Coronation Securities Limited (CSEC) whose trade value within the period peaked N58.829 billion or 4.03 per cent respectively.
Meanwhile, FBN Quest Securities Limited (FBNS) and Cardinal Stone Securities Limited (CSSL) facilitated transactions worth N50.775 billion or 3.48 per cent in 3.348 billion shares and N45.176 billion or 3.10 per cent in 5.634 billion share units to emerge ninth and tenth respectively.
Meanwhile, Qualinvest capital Limited (QCAP), Greenwich Trust limited (GWCH) and Morgan Capital Securities Limited (MCSE) emerged as second, fourth and ninth position in terms of volume traded, although, they did not make the list of top 10 brokers by value.
While Qualinvest pushed 10.755 billion shares or 8.84 per cent of total volume of trade on the Exchange in nine months, Greenwich traded 7.238 billion shares or 6.95 per cent and Morgan Capital traded 3.348 billion share or 2.75 per cent.
The management of the NSE offers its dealing members an efficient, transparent and well-regulated marketplace for the execution of trades in securities listed on The NSE.
It also provides an opportunity for the brokerage firms to connect their clients to investment options in the capital market.
Currently, the Exchange has a total of 329 total listed securities with a total market value of N26.3 trillion.
"As a Dealing Member, you will benefit from The NSE's high-performance, robust and scalable, multi-asset, multi-market matching trading engine (X-GEN), while enjoying first-class services combined with superior support.
"All Dealing Members of the Nigerian Stock Exchange are governed by the Rules and Regulations Governing Dealing Members and compliance to the rules are paramount," the management of the bourse has stated.
Business a.m.'s probe into the NSE statistics revealed that the bourse has 222 dealing members classified as broker dealers, brokers and dealers.
Out of this number however, 38 have become redundant, leaving 184 active in the market to broker deals on the shares 329 listed securities on the Exchange.
Business a.m. further gathered that 24 out of the inactive dealing members have been reclassified as sub broker with the industry regulator, Security and Exchange Commission (SEC), five have been deregistered; one liquidated and wound up while one other has its resignation in process.
Speaking on this development, Chief Dealer at Hedge Securities and Investments Company Limited, Sam Willie Ndata, said the firms categorized at inactive have failed to carry out any transaction for more than 12 months.
According to him, "If they (dealing members) are no more practicing and they are no more on the floor, and their licenses have been dormant for a while, they become inactive.
"It is only when you are on the floor and doing business regularly that you are active. But you become inactive if you have not done anything for one, two or three years. No business will be alive for one year after you have not been doing anything."