Frontpage
Unease at AFC over new CEO after strong '17 results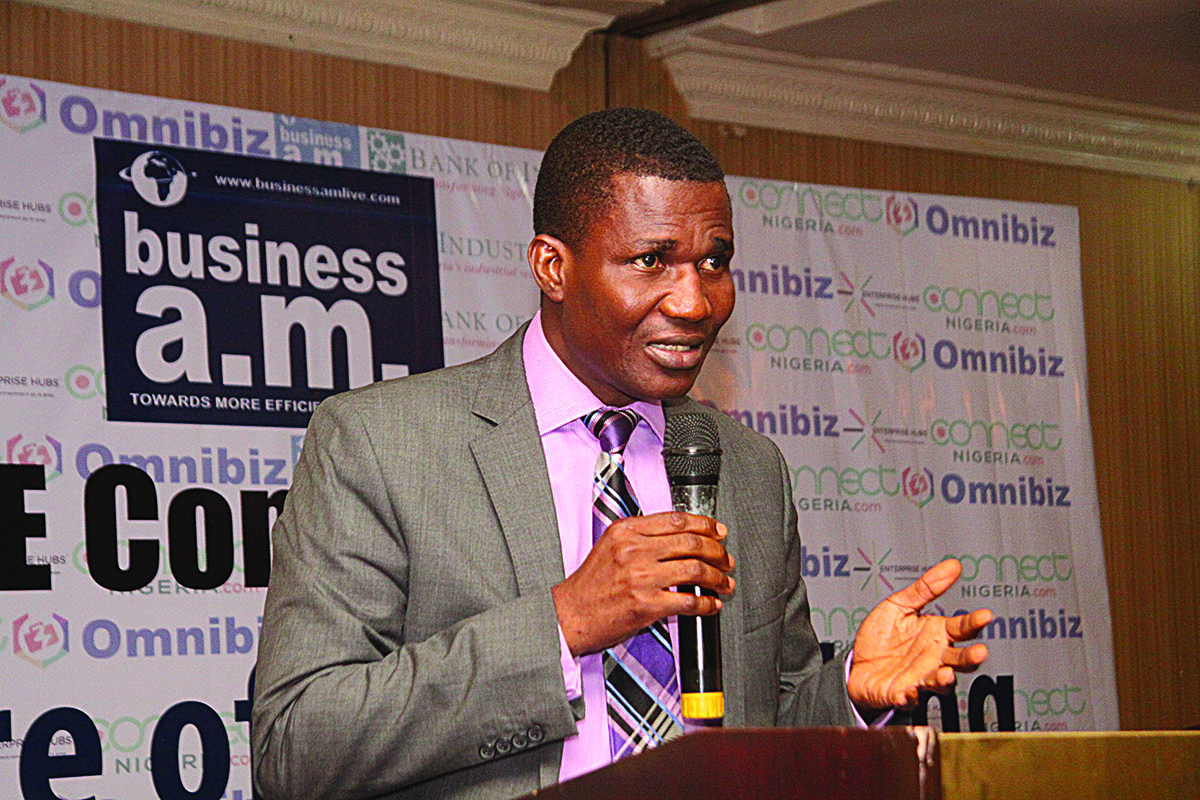 Phillip Isakpa is  Businessamlive Executive Editor.
You can contact him on phillipi@businessamlive.com with stories and commentary.
May 14, 20181.7K views0 comments
An uneasy calm has enveloped the Africa Finance Corporation (AFC), a strong development finance institution conceived by Nigeria, in Africa, and for Africa, and which recently announced positive 2017 financial results across different performance indicators, over the appointment of a replacement for its outgoing president and chief executive, Andrew Alli, whose mandatory two-terms of five years each, come to an end in October 2018.
The unease became noticeable following the conclusion of the annual general meeting, where the impressive 2017 results were considered without any mention of the progress that has been made in a selection process that began last year, especially whether or not a replacement has been found.
Analysts familiar with such hiatus in senior corporate leadership appointments told business a.m. that a long delay in making announcement can create uncertainties both from within and among partners and organisations outside who deal with it. While this is going on no assets will be created by the organisation.
"Once it is clear that an incumbent is to leave, his or her authority can become diminished and could be undermined, and this sets off confusing signals. Besides, the organisation [the AFC in this case] becomes enveloped in uncertainty as business partners develop a wait-and-see attitude towards it until a new CEO is appointed," said one senior finance industry analyst.
Many say it makes the outgoing President/CEO a lame duck. Sources even told business a.m. that Alli had earlier offered to leave in March/April, earlier than the scheduled October date, in order to force a speedier selection process, but this did not happen.
The AFC, which was set up in 2007 with Austine Ometoruwa as its first President/CEO, is majority owned by private investors (58 percent-44 percent of this controlled by African financial institutions and 14 percent in the hands of industrial groups and corporations), with the Central Bank of Nigeria owning 42 percent of the shares.
A worldwide selection process began in the last quarter of last year to find a new president and chief executive for the AFC, an organisation modelled after the International Finance Corporation (IFC), the World Bank's private-sector lending arm.
But business a.m. can this week report that the process has been stalled in Abuja, Nigeria's political capital city, and we understand that between the Presidency and the Central Bank of Nigeria (CBN), the biggest single shareholder, an intense lobby is on to influence the final stages of the process, a development that could bring the international credibility of the corporation built steadily over the last 10 years into question.
The corporation chose global executive search advisor, Egon Zehnder, to comb the world for suitably qualified foreign and Nigerian professionals to replace Alli. Advertisements inviting applications were placed in London- based Financial Times and The Economist so as to attract interests from around the world.
business a.m. understands that success was made of this as Egon Zehnder received thousands of applications from international and Nigerian professionals interested in taking on the role.
At the close of the application process on 31 December 2017, Egon Zehnder, business a.m. learnt, spent January 2018 to prepare an initial long list of qualified and suitable candidates for further interviews and references. Sources close to Egon Zehnder said there were different stages and groupings involved in drawing up the long list. One stage involved selecting people based on qualifications and proper fit criteria for the role; a second stage involved selecting applicants based on their international expertise and international exposure, especially because the role requires an incumbent to show the ability to get involved in the global play of international finance, international deal-making, and international relationships.
A significant final stage involved the groupings of candidates with re- spect to where they originated from. This saw three groupings, namely, international (people from outside of Africa), Africa and Nigeria. busi- ness a.m. understands that while the founders and some current board members and big shareholders had a desire to create an international Af- rican organisation where selections for all roles within it would be based purely on ability, qualification, and competence, some room was created at this stage in the selection to narrow down to having a Nigerian continue to run the organisation even for an organisation which had proven its in- ternational best practices credentials and which is regarded as an oasis in the desert of Nigeria where many in- stitutions are known to have serious
corporate governance issues. business a.m. understands that a long list had been narrowed to just three candidates of Nigerian origin and this was sent over to the board and other stakeholders, but that some grey areas bothering on geographical representation have been raised, causing it to be returned, but not before it had prompted intense lobbying by the shortlisted candidates.
The shortlist is believed to include an internal candidate and two outsiders. One of the candidates was said not to have made it to the last stage initially, but his name resurfaced afterward in the shortlist, to the surprise of many.
The intense lobbying is believed to have reached Presidency level where business a.m. learnt that a very senior government person had put in a word for one of the candidates but was politely told such a favour was practically impossible to grant in this circumstance.
"The process for the hiring had been spot on from the start and under normal circumstances an announcement would have been made by now. But it appears it has now been torpedoed. This is the AFC about to be destroyed," one concerned source said. "It's the hand of Nigerian politics. They seem to be looking the way of the AFC now, they see there might be something here for them," said another source.
The delay in making an announcement long after the selection process had been completed, as well as the lobbying going on, has prompted some analyst to ask if the AFC was being targeted for possible election financing by Nigerian government officials through the appointment of someone pliable.
---
---
business a.m. learnt that many are concerned that in the current maze of uncertainty, the right and proper fit person might not be chosen if the lobbyists succeed. But someone said that would not be possible because the majority private sector shareholders are very protective of the achievement recorded so far by the corporation and would not allow political lobbyists to have their way.
If a fit and proper candidate is eventually picked to take over from Andrew Alli he will have his work cut out. "Whoever comes in will need to clear the deck," was how someone put it. There are talks about the corporation having much deadwood and with far too many people in the lower level, who have been employed on the basis of introductions made by friends and family or even politicians.
The new helmsman would also have to deal with what is seen as the "per diem culture" or estacode chasing, where staffers are known to frequently arrange unproductive trips for the purpose of collecting estacodes.
What may also be very worrying for the incoming CEO is the existence of what some staffers called 'ethnic bigotry.' And while this is going on no assets are being created by the or- ganisation, where ethnicity has now become the basis for recruitment into the organisation. Many say the status of the corporation as an international organisation has to be protected.