Frontpage
Unilever Nigeria claws back losses, returns to profit with N70.5bn revenue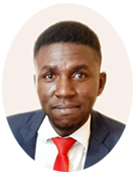 A graduate of Economics and Statistics from the University of Benin. An experienced researcher and business writer in the print and digital media industry, having worked as a Research Analyst at Nairametrics, Voidant Broadcasting Ltd, Entrepreneurs.ng, and currently a Market and Finance Writer at Business a.m. For stories, press releases, exclusive events, call +2347052803696 or send a mail to abuedec@gmail.com.
February 2, 2022442 views0 comments
2021 gross profit rose to N19.9bn; PAT at N3.5bn

Massive pushback on impairment losses
Unilever Nigeria Plc, a leading manufacturer of home and personal care products, saw 2021 revenue rise by  35.1 percent, year over year, to N70.5 billion in full-year operations. In the previous year, the company had generated a revenue of N52.21 billion.
The FY21 revenue growth was supported by a 47.1 percent spurt in home and personal care, coupled with a 22.3 percent jump in food products revenue.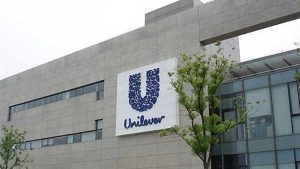 In its full-year financial statements the company filed to the NGX, Unilever Nigeria noted that the robust increase in revenue combined with a relatively lower rise in the cost of sales resulted in a spectacular 711 basis points year-on-year increase in gross margin to 28.3 percent in 2021.
With the solid performance recorded by Unilever, reactions from market investors to the result were restrained as the stock remained unchanged at N14. But with high anticipation for the company's sustained profitability in the first quarter of 2022, the stock popped 7.30 percent to N14 last Thursday.
An analysis of the financial statement by Business A.M. Intelligence shows that the company reported a gross profit of N19.9 billion in FY21 versus N11 billion in the previous full year. On the other hand, the company's costs also shot up in line with the revenue growth as the marketing and distribution expenses rose 35.3 percent year on year to N14.7 billion in FY21, whereas selling and distribution expenses grew 38.8 percent year on year to N3.3 billion in 2021. Aided by a significantly lower impairment loss of N361.9 million versus N3.7 billion in 2020, Unilever reported an operating profit of N1.7 billion in 2021, compared to a loss of N5.9 billion in the prior year.
Recall that the company wrote down about N1.3 billion in impaired receivables and N721 million in inventories in the third quarter of 2019, it has now happened that full-year 2020 was the first full year after the company tightened its credit policy in 2019 and put out strict measures to tighten its credit policy to its distributors to enable it to manage its huge receivables. Even with the relatively lower net finance income, the company's net profit came in at N3.5 billion in FY21 versus a loss of N4 billion in the last reported full year.
Also, the company benefited from the gains from discontinued operations of N2.2 billion in FY21 against a loss of N217 million in the prior year. The company's operating cash flow jumped 9.2 times  year on year to N20 billion in 2021, owing to strong operating performance and better working capital management in the current year.
Furthermore, a cursory look at the company's quarterly performance shows a solid 42.2 percent year on year growth in revenues in the last quarter of 2021 to N20.9 billion driven by a 55.8 percent rise in home and personal care revenue to N11.3 billion, along with a 29 percent year on year growth in food products revenue to N9.6 billion in the fourth quarter of 2021. Like the 2021 full year performance, even the final three months of the year performance benefitted from lower impairment losses and the gains from discontinued operations.
Meanwhile, the blockbuster revenue growth and the relatively lower rise in the cost of sales led to an almost doubling of gross margin to 33.4 percent in the last quarter of 2021 for Unilever.
On the quarterly performance, it was revealed in the results filed to the local bourse, that the company's operating costs rose more than revenue growth as marketing and administrative expenses grew 51.6 percent year on year, while selling and distribution expenses jumped 66.1 percent year on year. The impairment loss was merely N156 million in Q4 of 2021 compared to N2.7 billion in the same period of 2020.
The company reported a net profit of N3.9 billion in the final three months of 2021 against a net loss of N1.9 billion in the previous year. Unilever Nigeria reported an EBITDA and a net margin of 19.8 percent and 18.6 percent, respectively, in the Q4 of 2021, against negative margins of 0.9 percent and 13 percent in the prior-year quarter.
Meanwhile, the food product segment's revenue grew by 29 percent year on year to N9.6 billion during the last quarter being reported, while the home and personal products segment reported a jump of 55.8 percent year on year to N11.3 billion in the same period. Moreover, both segments recorded an operating performance improvement with the food products segment operating profit of N1 billion, while the home and personal care segment recorded N1.3 billion profit in Q4 respectively.