Frontpage
(UPDATE) Malabu bribe: Italian court postpones trial of Shell, ENI, Dan Etete
March 5, 20181.3K views0 comments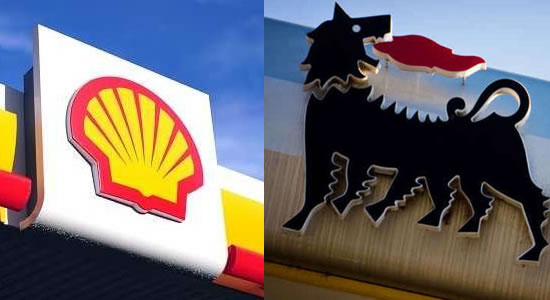 ---
An Italian court in Milan, on Monday, postponed till May 14 the start of a trial of executives of Royal Dutch Shell, ENI and former Nigerian oil minister, Dan Etete, over alleged bribery in connection with the sale of an oil bloc owned by Malabu Oil.
The case involves the 2011 purchase by Eni and Shell of Nigeria of Nigeria's OPL-245 offshore oilfield – one of Africa's most valuable oil blocs – for about $1.3 billion.
Claudio Descalzi, Eni CEO, his predecessor, Paolo Scaroni and several officials from Eni and Shell are among those who will face the judge.
Eni — also charged with corruption in Algeria in a separate trial — and Shell stand accused of handing out bribes during the 2011 purchase of OPL245, an offshore oil bloc estimated to hold 9 billion barrels of crude, for $1.3 billion.
Both companies deny the charges against them.
"Eni expresses its full confidence in the judicial process and that the trial will ascertain and confirm the correctness and integrity of its conduct," the Italian firm said in a statement.
The agreement allegedly saw Nigeria's former president Goodluck Jonathan and former oil minister Etete pocket bribes, according to corruption watchdog Global Witness.
"Eni and Shell closed the deal with the government without the involvement of an intermediary.
The money… was deposited into an account owned by the Nigerian government," said Eni, which has regularly reaffirmed its trust in Descalzi.
Descalzi made it clear last year that Shell and Eni had not been "involved in the government's decision on how to use the money."
Shell also said it believed the judges would conclude there was no case against them, adding "there is no place for bribery or corruption in our company."
The 2011 deal with the Nigerian government aimed to end years of litigation over the OPL245 bloc between Shell and Dan Etete's Oil and Gas Malabu company.
Etete, a former Nigerian oil minister under the former military ruler, General Sani Abacha, appropriated the bloc in 1998, selling it to Malabu, a company he secretly owned.
The license was subsequently revoked by the government and then transferred to Shell and then again to Malabu, resulting in major litigation.
After taking office in 2010, President Goodluck Jonathan resumed negotiations on the highly coveted bloc.
According to Global Witness, the deal resulted in $1.1 billion being paid into an account in London opened by government officials — and going directly to Etete — and $210 million to the government.
Email exchanges between Shell management cited by Global Witness, and seen by AFP, suggest that Shell was aware the money was likely to be funnelled to individuals, including Etete and Jonathan.
"Etete can smell the money," a Shell official wrote in 2010, while another said, "the President (Jonathan) is motivated to see 245 closed quickly –- driven by expectations about the proceeds that Malabu will receive and political contributions that will flow as a consequence."
Nigeria's anti-graft agency, the EFCC, filed corruption charges against Shell and Eni in March 2017, accusing 11 defendants, including Etete, of "official corruption" in connection with the deal.
Muhammadu Buhari, the current president,  has pledged to fight relentlessly against the "cancer of corruption" that plagues Africa's largest oil producer.
But in a letter leaked in February from Justice Minister, Abubakar Malami, to Buhari dating from September, the minister asked the president to interrupt the EFCC investigation.
In the letter, Malami expressed concern that the case did not contain enough evidence to bring the main defendants to justice and that a trial would be an embarrassment for the country and could put off potential investors.
Global Witness called for justice, saying "$1.1 billion can help a lot of people in a country like Nigeria" where "80 percent of citizens live on less than two dollars a day"
Milan prosecutors allege bribes were paid to win the license to explore the field, which has never entered into production. All the accused have denied any wrongdoing.
A Milan judge ruled in December that the companies, along with present and past executives, would face trial.