Frontpage
We'll be toasted, roasted, grilled if the world fails to take critical decision on climate change – IMF chief
October 24, 20171.7K views0 comments
Christine Lagarde, managing director of the International Monetary Fund (IMF) has warned of a dark future for the world if critical decisions on climate change are not taken by world leaders.
She told participants at a major economic conference in Riyad, the Saudi capital, Tuesday that the world faces a "dark future" if it fails to tackle climate change and inequality.
"If we don't address these issues… we will be moving to a dark future" in 50 years, Lagarde noted.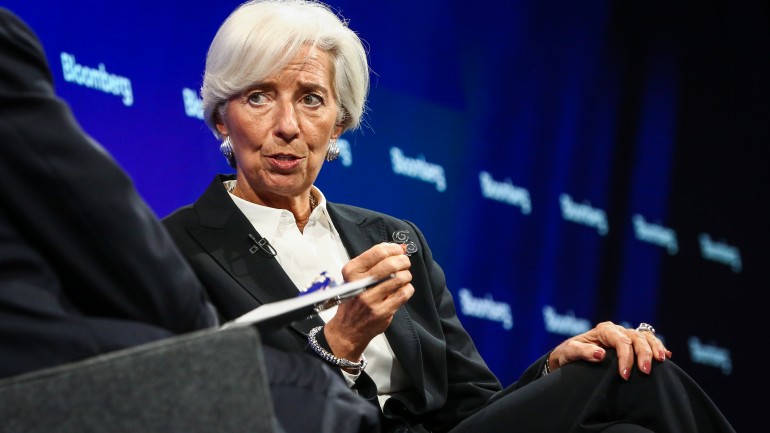 On climate change, she specifically said that "we will be toasted, roasted and grilled" if the world fails to take "critical decisions" on the issue.
In 2015, around 195 nations signed the Paris climate agreement, which set measures to reduce greenhouse gas emissions to prevent temperatures rising by more than two degrees in around 50 years.
But US President Donald Trump announced in June the start of a three-year process to pull out of the pact, arguing that it would put the US at an economic disadvantage.
His move faced fierce criticism from world leaders and activists, with former UN secretary general Ban Ki-moon accusing Trump of "standing on the wrong side of history".
Lagarde also called for tackling inequality between men and women and countries that are "haves" and those that are "havenots".
If the world wants a future that "looks like utopia and not dystopia", it must address such concerns, Lagarde stressed.
She predicted that in 50 years' time, oil would be a secondary commodity.
---
---
Lagarde has been consistent on her position on climate change since 2016 when she remarked that turning the tide on global warming should be tackled by big and small steps that range from cutting subsidies to riding bicycles.
"Removing fossil fuel subsidies would go a long way to cutting consumption," Lagarde said in answer to a question at Massachusetts Institute of Technology about how climate change can be addressed.
She had delivered a speech on how to promote growth in the face of an aging population and said that "game changers" including competition among insurers and raising the retirement age could go a long way to helping.
"If subsidies were removed and carbon prices set properly now and taxed that would go a long way in addressing the climate change issues the world is facing," she noted.
She also encouraged individuals to do their part by simple things such as opting to ride a bicycle instead of driving cars, drawing applause from the audience of students, faculty and local residents.
Lagarde said that the IMF, which has not historically focused on the issue of climate change, is now becoming more engaged by producing research papers on the right price of energy and how to remove subsidies. She called the steps the "beginnings of our contributions."