Global market
The world's richest oil moguls gain after Saudi crackdown
November 8, 20171.4K views0 comments
Market reaction to Saudi Arabia's stunning anti-corruption raid has been a boon to some billionaires and a curse to others.
On the winning side are the world's wealthiest oil tycoons.
Crude prices rallied to a two-year high on Nov. 6 in the aftermath of the Saudi arrests, boosting the combined net worth of 21 oil moguls on the Bloomberg Billionaires Index by $1.4 billion.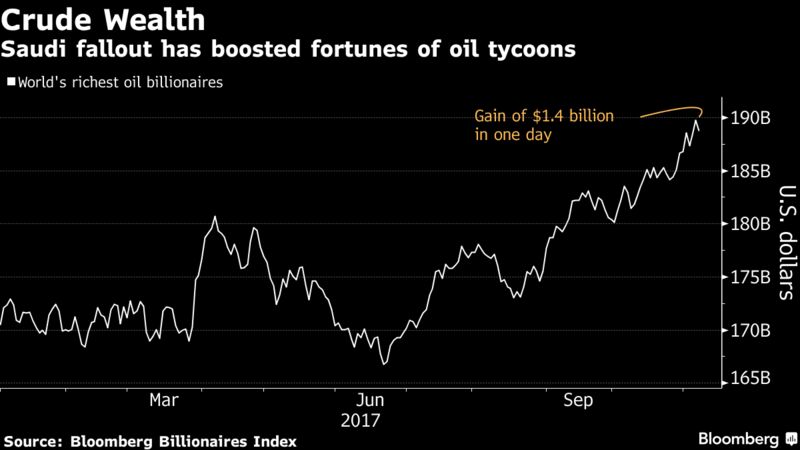 The group ceded some of those gains Tuesday as oil retreated. The 21 tycoons, led by India's Mukesh Ambani and American George Kaiser, are worth a combined $188.7 billion.
Meanwhile, the net worth of detained Saudi investor Prince Alwaleed bin Talal sank to its lowest level in 5 1/2 years as the fallout from the purge roiled shares of his biggest public asset, Kingdom Holding Co.
The prince, who was arrested over the weekend along with at least two other Saudi billionaires, has dropped 11 places to No. 61 on the Bloomberg index, with his net worth plunging $2 billion since the purge. His fortune is now valued at $17 billion, less than half of its May 2014 peak.