Company
5 finalists compete for AYUTe Africa's $20,000 grand prize
November 29, 2022137 views0 comments
By Onome Amuge
Heifer International's empowerment for young innovators and smallholder farmers in Nigeria,  under the initiative AYuTe (Agriculture Youth and Technology) Africa Challenge, will conclude on the 30th of November with five finalists competing for a grand prize of $20,000.
The AYuTe Africa Challenge Nigeria, which commenced in August 2022 with over 600 entries, was established as a platform for identifying outstanding young agritech innovators in Nigeria and other various Heifer countries, as well as assisting in the formation of strong partnerships.  Thus, the competition is expected to increase visibility for growth and improve smallholder farmers' productivity.
The competition is considered an opportunity to identify young, creative entrepreneurs who have launched promising new tech solutions to transform African agriculture for smallholder farmers.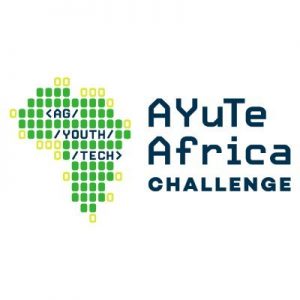 The grand finale, themed "Envisioning Agricultural Development in 2030", will be held at the Eko Hotel & Suites,Victoria Island, Lagos, where five finalists will compete for the grand prize, followed by the emergence of the top three winners who will be awarded a total cash prize of $20,000.
According to Heifer, the national competition represents a new phase of Heifer International's AYuTe Africa Challenge, established in 2021 to award cash grants annually to the most promising young agritech innovators from across Africa.
Like the Regional Champions competition, the AYuTe National Champions competition offers prize money and mentorship, helping translate the energy and ideas of young Nigerian agritech innovators into meaningful impact for smallholder farmers across the country, and supporting winners to grow their businesses and profile.
In his remark, Rufus Idris, country director, Heifer Nigeria, noted that more than half of Nigeria's population consists of young people. He emphasised that the rising inflation, fuelled mainly by food inflation, has created an opportunity for the youths with energy, tech-savvy, and entrepreneurial skills to channel their expertise towards transforming the agricultural sector.
"The national competition in Nigeria has been initiated as an enterprise development program to further identify, nurture and support innovative, relevant and technology-driven agri-centric enterprises to grow, scale and thrive," Idris said.
Each year, Heifer International invests more than $1.5 million to accelerate digital agriculture entrepreneurship in Africa as a transformative force tagged AYuTe.
Through a regional competition, Heifer International awards up to $1.5 million each year to leading agritech innovators across Africa. National competitions in Ethiopia, Kenya, Nigeria, Rwanda, Senegal and Uganda also award up to $20,000 in each country.