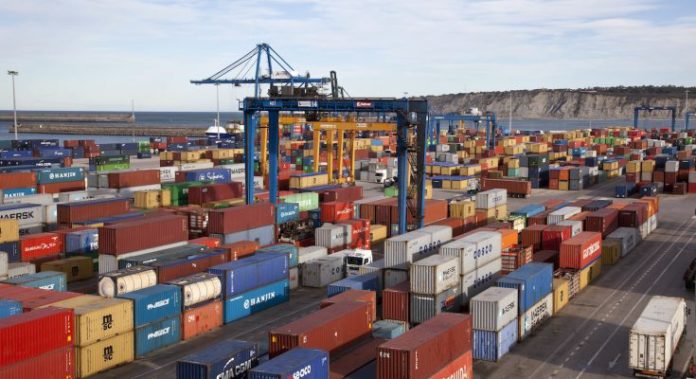 Business activities are continuing at the seaports in Lagos, after the Nigerian Ports Authority confirmed imports and exports as essential services.
The NPA, Monday sid consequent to the directive of President Muhammadu Buhari that Lagos seaports, (Apapa and Tin can Island ports), should remain open in the duration of the two-week lockdown of Lagos State, arrangements had been made for operations at the ports to continue without hinderance.
"Safety procedures, which will guarantee the wellbeing and security of stakeholders and staff have been put in place and all are advised to kindly comply with directives of port officials," said Adams Jatto, general manager, Corporate and Strategic Communications.
Jatto enjoined "all other government agencies responsible for smooth operations in the ports to be at their respective duty posts to discharge their functions in line with the presidential directive of maintaining operational functions at the Lagos ports."
Tony Iju Nwabunike, national president of the Association of Nigerian Licensed Customs Agents (ANLCA) in a memo to members also said, "The NPA has confirmed that our operation and activities is among essential services in Lagos ports.
" As you are aware before now, Comptroller General of Customs has directed full customs personnel presence. Implication is that necessary formalities for processing and clearance of cargoes from customs ports are unhindered.
"It is imperative to reiterate and advise, once again, that only customs brokers, freight forwarders and haulage operators who have jobs on the ground that should approach the ports this period of restriction.
"Any of these port operators visiting the ports should have their company identity cards and  NPA port pass.
"I wish to also advise truck operators to adhere to the existing orderly call up system.
"Don't forget to abide by all health advise as postulated by National Centre for Disease Control (NCDC) including washing of hands, usage of gloves, application of hand sanitisers and maintaining social distancing this period and beyond.
Please be Safe and alive to work tomorrow."