Frontpage
AfCFTA: Southern Africa's $53bn export potential puts it in pole position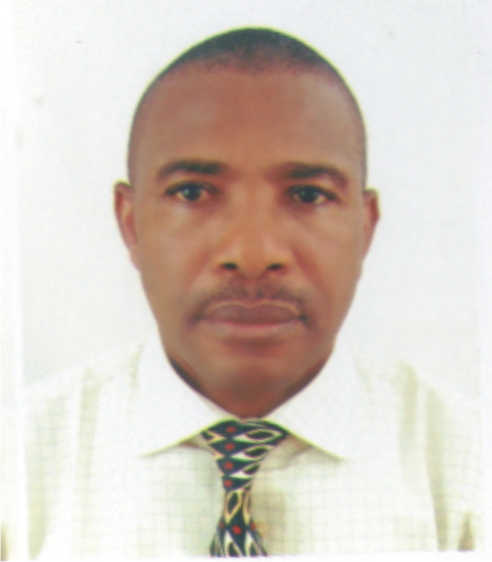 Ben Eguzozie is business a.m. regional lead based in Port Harcourt, providing regional and national  coverage for economy, business and finance
You can contact him on ben.eguzozie@businessamlive.com with stories and commentary.
December 22, 2020640 views0 comments
Nigeria and West Africa in distant third with just‭ $‬9.5bn
South Africa accounts for 80%‭ ‬of Southern region's untapped export
‭ ‬North Africa comes with‭ $‬13.4bn‭; ‬West‭ $‬9.5bn‭; ‬East‭ $‬7.8bn‭; ‬Central last with only‭ $‬840m
If tapped‭, ‬total intra-African trade could hit‭ $‬231bn
T
he Southern African region, with export potential of $53 billion out of the entire African continent's $84 billion combined export potential, stands fitter to make the most gains when the intra-African trade group, African Continental Free Trade Area (AfCFTA) takes off, beginning from January 1 next year, interpretations from a sub-report of the African Export-Import Bank's (Afreximbank) 2020 African Trade Report can prove.
Like the jungle life where only the fittest survives, so it would likely be with the continent's regions/nations under the much-anticipated AfCFTA, which would begin across the 55 nations. AfCFTA may not be an everybody's pie for the eating – only the economically fittest region would reap big from the free trade – and deducing from the Afreximbank's continent-wide survey on the export potentials of each region – the Southern African region, led by South Africa, will play the lion's role.
"The untapped figure of $84 billion is overwhelmingly concentrated in Southern Africa, with $53 billion of the total. North Africa comes next with $13.4 billion, followed by West Africa with $9.5 billion and East Africa with $7.8 billion. Central Africa comes firmly in last place with just $840 million," the report said.
Written with the title, "Identifying untapped intra-African trade potential free trade," the sub-report used methodology developed by the International Trade Centre (ITC), to calculate the export potential of intra-African trade at more than $84 billion. It observed further that "if tapped would take total intra-African trade to $231 billion."
According to the just-released Afreximbank 2020 African Trade Report, "the untapped proportion is based on sectors that have already proven to be internationally competitive and which have good prospects for export success in other African markets."
Among the products identified with the greatest export potential are mineral commodities, machinery, food products, motor vehicles and parts, and plastics and rubber.
The report listed sectors with the greatest potential by region, with Southern Africa leading in: machinery, pharmaceutical components, motor vehicles and parts, chemical products, ferrous metals, and plastics and rubber. Expectedly, South Africa, the continent's second largest economy by GDP, but with higher per capita income, accounts for more than 80 percent of the Southern African region's total export potential.
About half of that untapped potential, $28 billion, lies within Southern Africa itself, reflecting the deepening process of economic integration within the Southern African Development Community (SADEC), the report said.
North Africa leads in fertilisers, machinery, plastics and rubber, food products, sugar and confectionary, and chemicals. Egypt, the continent's third biggest economy, plays a dominant role within the region, accounting for about 50 percent of the sub-region's total export potential. The greatest export potential for North African exports is the North African region itself, estimated at $4.4 billion.
The West African region, with Nigeria, the continent's biggest economy by GDP size, shows great export potentials in: food products, mineral products, beauty and cosmetic products, vegetable oils and fats, plastics and rubber, and cotton. About $4.7 billion of this potential lies within West Africa itself.
Nigeria, unlike South Africa, which houses 80 percent of Southern region's export potential, is hardly the export behemoth of Western region's potential. How and the extent to which the country would reap from, AfCFTA, remains question for another analyst's duty.
For the East African region apparel, its export potentials come in vegetables, ferrous metals, mineral products, food products, sugar and confectionary, and above all tea.
"East Africa itself would be the target for $3.7 billion of this potential but Southern African markets account for a further $2.7 billion," the report said.
With export potential of only $840 million out of continental $84 billion, the report adduces Central Africa's limited export potential to the result of the region being even more dependent on overseas trade than the rest of the continent.
However, the region's products with the greatest export potentials include metal products, chemicals, wood and vegetable materials, food products, glass articles, cocoa, and coffee. Again, unlike any other part of Africa, most untapped potential would not be marketed within the region itself but in Southern Africa, which would be the target market for $466 billion of this potential trade.