Frontpage
WORLD BUSINESS & ECONOMY
AfCFTA takes off with 33 countries ratifying trade bloc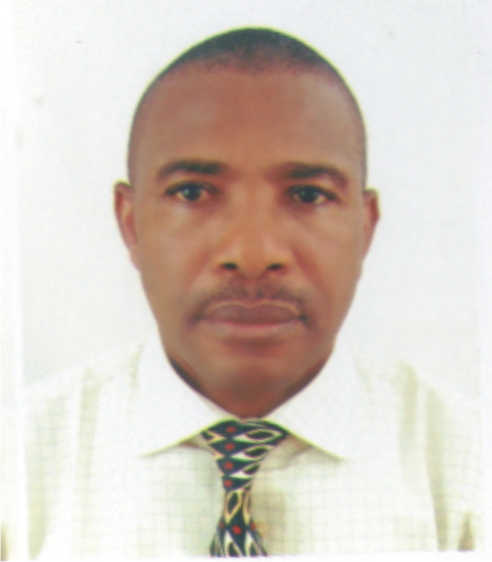 Ben Eguzozie is business a.m. regional lead based in Port Harcourt, providing regional and national  coverage for economy, business and finance
You can contact him on ben.eguzozie@businessamlive.com with stories and commentary.
January 1, 2021899 views0 comments
But AfCFTA secretariat says adoption to be slow as many nations lack border facilities for tariff-free trade
Southern Africa's $53bn export potential puts it in pole position
Nigeria along with West Africa in distant 3rd with $9.5bn
But Abuja Chamber of Commerce president says Nigeria to deepen its economic reach, depth
The African Continental Free Trade Agreement (AfCFTA) took off today morning, January 1, marking a new dawn in Africa's drive towards economic integration. Today marks the realisation of a dream of an Afro integration conceived in 1963 during the establishment of the erstwhile Organisation of African Unity (OAU), now African Union (AU).
Across African capitals, from Nairobi (East) to Lagos (West), and from Cairo (North) to Cape Town (South), the celebration is feverish as Africans break more than five decades of economic isolation by embracing unhindered trade access and interaction targeted at creating collective wealth and lifting Africans out of the poverty bracket.
For Al-Mujtaba Abubakar, president of Nigeria's Abuja Chamber of Commerce and Industry an "Africa's economic union is finally here. We identify with fellow Africans," he said.
But it appears that most of the African countries are not yet ready to implement the terms of the AfCFTA, if comments by Wamkele Mene, the secretary-general of the continental trade bloc, are to be taken as a source of credible information.
According to Mene, a South African trade expert who was elected by the African Union in February, in an interview with FT's David Pilling in Accra, Ghana, that, of the 33 countries which had ratified the AfCFTA agreement so far, many lack the customs procedures and infrastructure to facilitate tariff-free trade.
"It's going to take us a very long time. If you don't have the roads, if you don't have the right equipment for customs authorities at the border to facilitate the fast and efficient transit of goods…if you don't have the infrastructure, both hard and soft, it reduces the meaningfulness of this agreement," Mene said.
The AfCFTA covers a population of 1.3 billion and countries with combined gross domestic product of $3 trillion, adjudged to be coming off as the largest free trade area in the world. But the secretary-general said the trade bloc "could still be transformative."
"We want to move Africa away from this colonial economic model of perpetually being an exporter of primary commodities for processing elsewhere. We want to stop approaching tariffs as a tool for revenue. We want tariffs to be a tool for industrial development," Mene said.
According to the AfCFTA secretariat, it could take years to bring member countries' laws into line with requirements. Ethiopia, for example, an East African country, prohibited foreign investments in its financial sector, which is a potential breach of AfCFTA rules. As a result, the secretariat could see a flood of legal challenges from member countries on behalf of their corporations.
"I'm not saying countries must rush to dispute settlement. All I'm saying is that, if they do, the jurisprudence will bring clarity to the body of trade law that we've developed in the form of this agreement," the AfCFTA secretary-general said.
By far, trade on the official level among African nations has been quite limited. Over 80 percent of intra-continental trade go on informally, according to a 2020 trade report published by the African Export-Import Bank (Afreximbank), In 2019, only 14.4 percent of official African exports went to other African countries, a small proportion compared with the 52 percent in intra-Asian trade and 73 percent between European nations in the same year.
Meanwhile, with the AfCFTA take-off today, intra-continental trade would be lopsided, as can be interpreted from the Afreximbank trade report. The Southern African region, with export potential of $53 billion out of entire African continent's $84 billion combined export potential, stands fitter to make the most gains.
"The untapped figure of $84 billion is overwhelmingly concentrated in Southern Africa, with $53 billion of the total. North Africa comes next with $13.4 billion, followed by West Africa with $9.5 billion and East Africa with $7.8 billion. Central Africa comes firmly in last place with just $840 million," the Afreximbank report said.
However, Al-Mujtaba Abubakar, the president of Abuja Chamber of Commerce and Industry, says, ACCI as a leading chamber, is elated to be part of the historic AfCFTA occasion, a process in which we actively participated from the beginning to fruition.
"We want to note that Nigeria has been fervently preparing for this day, especially through the mobilisation and strategic activities of the national committee on readiness for the AfCFTA. The various sub-sectoral groups have worked for months collating, designing and launching various sectoral action plans to put Nigerian private sector on strong footing for this continental programme. We are glad to affirm that ACCI is a strong partner all through even as we are set to ensure that the various recommendations for accelerated readiness are acted upon," Abubakar said in a statement to Business A.M.
He said Nigeria, as the leading economy on the continent has a historic opportunity to deepen her economic reach and depth across Africa, leveraging on her affirmed strengths in services and manufacturing sector. Nigerian firms are already strongly rooted in many African countries. This new dawn will only enhance rather than diminish Nigeria's economic influence on the continent, he added.
The Abuja Chamber of Commerce boss said ACCI is re-committing itself to continuous mobilisation of her members to tap into the various sectoral action plans to enhance their capacities to trade within the context of the AfCFTA.
He said the FCT chamber of commerce and industry would be launching a monthly AfCFTA monitoring review roundtable, with the goal to assess development within the free trade process, assess issues of interest and address disputation in the trading process. He congratulated the federal ministry of Trade and Investment and the leadership of Nigerian private sector.