Finance
WORLD BUSINESS & ECONOMY
AfDB approves $50m facility for FCMB to bolster local enterprises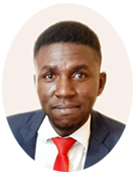 A graduate of Economics and Statistics from the University of Benin. An experienced researcher and business writer in the print and digital media industry, having worked as a Research Analyst at Nairametrics, Voidant Broadcasting Ltd, Entrepreneurs.ng, and currently a Market and Finance Writer at Business a.m. For stories, press releases, exclusive events, call +2347052803696 or send a mail to abuedec@gmail.com.
July 9, 2021587 views0 comments
The African Development Bank (AfDB) has signed a $50 million loan facility for Nigeria's First City Monument Bank (FCMB) to disburse to local enterprises and women-empowered businesses in the manufacturing, healthcare, agribusiness, and renewable energy sectors. The approval was made by the bank's board of directors.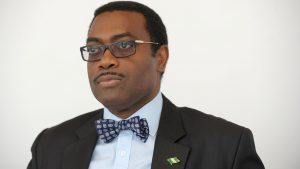 According to the developmental bank, it will also provide a technical assistance grant of $200,000 through the Affirmative Finance Action for Women in Africa (AFAWA) initiative supported by the Women Entrepreneurship Finance Initiative to complement the $50 million to enable FCMB to provide non-financial services, including training as well as strengthen its monitoring and reporting functions.
The AfDB also disclosed that 30 percent of the funds, which is intended to help cushion the effects brought about by the challenging environment of COVID-19, will be for the underserved women-empowered businesses.
According to Stefan Nalletamby, director, financial sector development, "The African Development Bank is pleased to support FCMB's strategy to become a dominant player in addressing the funding needs of women-empowered and local enterprises. This project will extend valuable resources to critical but underserved segments during the ongoing Covid-19 pandemic, with its adverse macroeconomic impacts."
Nalletamby said the project aligns with the objectives of AFAWA, which aims to improve gender inclusivity by improving access to finance for women entrepreneurs and to further advance AfDB's 10-Year strategy and is consistent with three of its High-5 strategic priorities: Industrialize Africa, Feed Africa, and Improve the Quality of Life for the People of Africa. It also aligns with the Nigeria Country Strategy Paper 2020-2024.
He further noted that the African Development Bank is an implementing partner of the Women Entrepreneurs Finance Initiative, a groundbreaking partnership housed in the World Bank Group that aims to unlock financing for women-led businesses in developing countries.
FCMB, a Nigerian commercial bank, has around five million customers with total assets of around $5 billion as at the end of 2020.