Renewable
AfDB set to fund construction of 32 megawatts solar power plant in Chad
July 12, 20171.4K views0 comments
The African Development Bank (AfDB)is set to fund the construction of a 32 megawatts solar plant to be constructed in N'Djamena, the Chadian capital.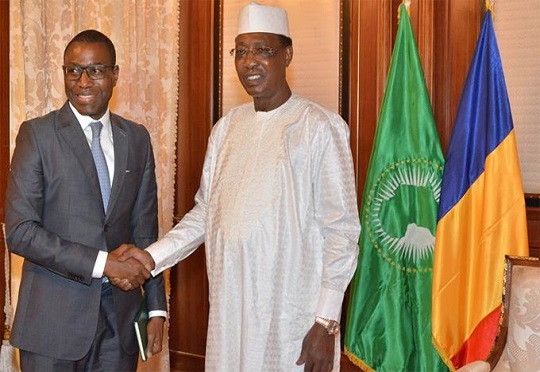 In addition to financing the 32 MW solar power plant, AfDB plans to support other projects such as the electrical interconnection project between Chad and Cameroon, and the rehabilitation of the current National Electricity Company (SNE) plant, according to African Business Communities.
Amadou Hott, AfDB's Vice President for Power, Energy, Climate Change and Green Growth, visited the Chadian President, Idriss Déby Itno, on 5 July 2017 to discuss the financing modalities of the solar power plant.
Both parties also discussed several other areas of cooperation between the Bank and Chad.
The meeting is a follow-up to an earlier one held in N'Djaména in February 2016 between President Déby and the President of the AfDB, Akinwumi Adesina. The African Development Bank is a major Chadian development partner and has financed projects in various sectors.
"As a financial and technical partner, the AfDB will continue to provide budget support to Tchad," Amadou said. He promised AfDB's participation at the donors' round table to be held in Paris, France in September 2017 for the financing of the National Development Plan (PND) 2017-2021.