Press Release
Africa Initiative for Governance scholarship enters selection stage for 2021-2022 awards
November 26, 20201.7K views0 comments
By Hamid Ayodeji
Africa Initiative for Governance (AIG) has officially announced it is set to commence the 2021-2022 AIG scholarship award following the conclusion of its aptitude tests in Nigeria and Ghana.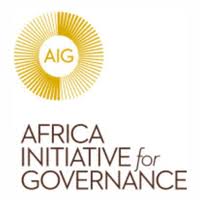 The selection process for next year's scholarships kicks off just as the six recipients of the 2020-2021 AIG Scholarships depart West Africa for the United Kingdom to begin their Master of Public Policy (MPP) degree studies at the University of Oxford's Blavatnik School of Government.
AIG made this disclosure on Thursday, in a statement made available to Business A.M.
According to the organisation, this year, as in previous years, saw a strong turnout of high calibre candidates, and successful applicants will move forward to the next stage of a rigorous selection process. These candidates follow in the footsteps of the several worthy young Africans who have received the AIG scholarships since 2016.
After graduation, AIG scholars are expected to return to their home countries and apply their new learning as change agents in the public sector, championing the cause for a transformed public sector that works for the sustainable economic growth of the continent.
On the 7th of November, in person aptitude tests were conducted in four locations, including Lagos, Abuja, Port Harcourt and Accra.