Frontpage
Technology
African Fintech revenue to hit $30b by 2025, says McKinsey
December 6, 2022287 views0 comments
By Cynthia Ezekwe
African fintech, a fast thriving start-up industry, raked in $1.3 billion revenue in 2021 and is likely to reach $30 billion by 2025, underpinned by  various trends, such as  increasing smartphone ownership, declining Internet costs, expanded network coverage, and a young, fast-growing, and rapidly urbanising population.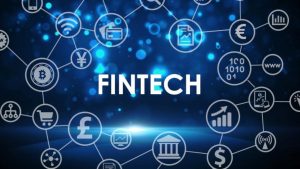 McKinsey & Company made the projection in its recent assessment of the global fintech ecosystem, noting that an increase in the exportation of fintech services globally  can boost Africa's global competitiveness, and fintech's revenue by 2025.
According to the global management consulting firm, four Sub-Saharan African cities including Johannesburg, Nairobi, Lagos and Cape Town, account for most of the continent's fintech start-up funding and are  leading the sector.
The company further disclosed that  the countries represented by the four cities above have taken significant decisions and ensured regulatory  systems are  designed to protect stakeholders.
"Each country's approach to the  regulations shares similarities that   impact all areas of the customer relationship lifecycle," it  noted.
 McKinsey pointed out  that there are challenges hindering the expansion of fintech in Africa including  regulatory  uncertainties and differences between countries. It however noted that the continent's fintech industry have called for a Pan-African regulatory body to define comprehensive regulatory policies for regions rather than countries.
Certain governments and the private business sector continuously work on providing regulatory policy frameworks for businesses, customers, and economies with the current focus on:
The firm  added that certain governments and the private business sector have continuously worked on providing regulatory policy frameworks to enhance businesses, customers, and economies with their major objectives being anti money laundering scrutiny,consumer education , and protection of privacy and security of data.