Despite a spike in reported fraud across Africa's financial services industry with the growth in cryptocurrency usage triggering investors' fears, illicit crypto transactions have surprisingly recorded a decline, according to a report by blockchain analysis company, Chainalysis.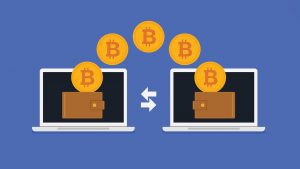 Chainalysis noted that although cryptocurrency-based crime hit a new all-time high in 2021, transactions involving illicit deals represented just 0.15 percent of crypto transaction volume in 2021, down from 0.62 percent recorded in 2020, reflecting an all-time low in share of all cryptocurrency activities.
Eva Crouwel, head of financial crime at Luno, a leading global cryptocurrency platform,  highlighted three main reasons for the rise in financial crime across Africa, including low financial education, little knowledge on how crypto works, and low security of personal data.
According to Crouwell, financial education levels tend to be lower in Africa and combined with financial hardship caused by Covid-19, citizens are seeking good returns.
She added that crypto is a new technology and users across Africa are uncertain about how it works and how to protect themselves.
The financial crime analyst further noted that personal data in Africa has not been well protected compared to Asian and European markets, making it easy for people with bad intentions to get hold of personal information.
How customers can be better protected
Given that crypto is still new, Crouwell opines that regulation, or the lack thereof, is a significant factor, noting that crypto businesses have a significant role to play in teaching customers how to stay safe and protecting customers
She added that customers  need to be alert and careful by using a recognised and  reputable exchange which  keeps the best interest of their funds in mind when dealing with cryptocurrency.
Customers were also advised to treat their  login information with as much respect as they do their bank login details, and beware of crypto promotions that appear too good to be true.
On how its Luno customers are being protected against crypto-related financial crimes , the cryptocurrency firm stated that it uses external blockchain monitoring companies and restricts crypto movements when the data indicates that customers are at risk.
The company added that it recently underwent the rigorous process of independently verifying the existence of customer funds by means of a proof of reserves report prepared by Mazars South Africa.
"The proof of reserve report confirms to crypto holders that their wallets do in fact contain the cryptocurrency stated and avoids the dangerous situation of thinking they have digital assets which don't exist," the company noted.