Commodities
Agro-commodity group targets N8bn from  Edo's cashew, sesame production 
September 15, 2021219 views0 comments
The Federation of Agricultural Commodity Association of Nigeria (FACAN), has designed a four-year master plan to inject one million cashew trees in multiple hundreds yearly and 2,000 tonnes of sesame seeds annually into Edo State's agriculture sector with an expected revenue of over N8 billion in the fifth year.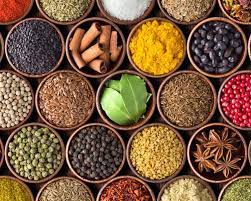 This was disclosed recently by Enahoro Ojiefoh, FACAN chairman, Edo State chapter, during the distribution of sesame seeds and cashew seedlings to farmers in the Edo North senatorial district. He further noted that 55,000 cashew seedlings and 100 sesame seeds were to be distributed to farmers in the senatorial district for cultivation, stressing that the idea was to make Edo an agricultural export state.
According to the FACAN chairman, Nigeria's agricultural export generated N127 billion in the first quarter of 2021, representing a 128 percent increase when compared to the N55.8 billion gained in the fourth quarter of 2020.
He further noted that sesame topped the list of the country's agro-export commodities, with an estimated export value of N41.9 billion, while cashew nuts, both in-shell and shelled, were valued at N13.7 billion.
Ojiefor explained that the development represents a huge opportunity for Nigeria in terms of export revenue generation, as sesame could fetch an estimated $1.5 billion for the country if opportunities are fully maximised.
He added that sesame seed is an important component of the country's agricultural export as Nigeria ranks among the highest producers of the commodity, while market reports also state that the global demand for the commodity is expected to grow at 4.2 percent compound annual growth rate between 2018 and 2024.
Dwelling on this, Ojiefor called for an increased investment in sesame production, considering Nigeria's remarkable agricultural landmass and the fact that the sesame is drought-resistant and requires minimal fertiliser, which makes it cheaper to cultivate compared to other crops.