Finance
Frontpage
Agusto & Co. affirms UBA's 'Aa-' stable outlook rating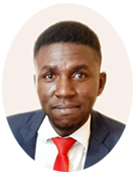 A graduate of Economics and Statistics from the University of Benin. An experienced researcher and business writer in the print and digital media industry, having worked as a Research Analyst at Nairametrics, Voidant Broadcasting Ltd, Entrepreneurs.ng, and currently a Market and Finance Writer at Business a.m. For stories, press releases, exclusive events, call +2347052803696 or send a mail to abuedec@gmail.com.
September 19, 2021335 views0 comments
Agusto & Co., the pan-African credit rating agency, has affirmed the 'Aa-' rating to United Bank for Africa (UBA), a leading Nigerian lender with a Stable Outlook.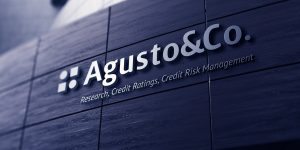 The rating, according to the industry research provider, reflects UBA's Pan-African franchise value, which has upheld a good liability generation strategy and a strong ability to refinance across the local and foreign capital markets.
In a rating release made available to Business A.M., Agusto & Co noted that the rating further reflects the bank's good capitalization, experienced management team and its good liquidity profile. The stable outlook rating is billed to be maintained until June 30, 2022,
However, the stable outlook on Aa- grade is said to be constrained by United Bank for Africa's comparably low earnings with reference to its operating costs and some degree of obligor concentration in the bank's loan book. Also, the impact of the fragile economic recovery and the harsh regulatory environment on the bank's performance was in the same vein factored into the rating.
Meanwhile, in its half-year audited financial statement, Africa's global bank, UBA, reported a strong capital position to support its growth ambitions, as its capital adequacy and liquidity ratios stood at 23.9 percent and 58.3 percent, respectively. Also, the pan-African financial institution reported a significant increase of 36.3 percent in its profit after tax which stood at N60.6 billion from the N44.4 billion recorded in the half year of 2020, while its gross earnings grew to N316 billion, which was a 5 percent increase, from the N300.6 billion recorded as at June 2020.