Technology
Amazon refreshes cheapest tablets, drops price on Fire HD 8
May 17, 20171.2K views0 comments
Amazon.com Inc. updated its least-expensive tablets, continuing to produce new and updated hardware as a way to attract consumers to its more profitable services.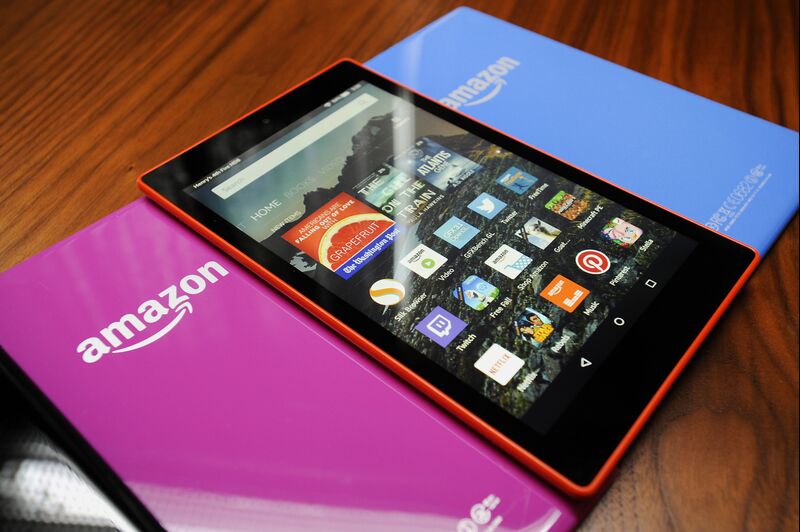 The online retailer and consumer electronics maker announced upgrades Wednesday to its best-selling 7-inch Fire tablet, giving it a slightly thinner and lighter design, an extra hour of battery life, support for higher-speed wireless connectivity, and new colors. Amazon cut the price on the larger Fire HD 8 tablet by $10 and said it's giving the rugged tablets for kids a makeover as well.
Amazon doesn't break out sales numbers for its tablets, but the company has been expanding into low-cost gadgets as a way to get into people's homes and convert them into loyal consumers. It sees customer retention as a way to profitability, more so than individual gadgets. Seattle-based Amazon makes the majority of its money from internet services, such as Amazon Prime video streaming, which it sells for the tablets. Both upgraded models include the Alexa voice assistant, allowing consumers to ask to play videos, listen to music and shop through the device.
While the overall tablet market has slowed, Amazon says its business is still growing. Last year, Amazon recorded double-digit tablet growth in the U.S., according to Kevin Keith, the manager in charge of the unit. Amazon had about 10 percent of the tablet market, in the fourth quarter last year, compared with 25 percent for Apple Inc.'s iPad, according to market researcher IDC. Amazon shipped more than 5 million tablets in the period, IDC said.
Amazon's tablet launch marks another hardware refresh for the company. In April, it debuted the Echo Look camera, a device that uses artificial intelligence to evaluate a person's wardrobe. Earlier this month, the long-anticipated Echo Show, an Alexa speaker with a large touch screen, was announced. This week, the company also said that it will begin shipping televisions running its Fire OS software in June. Amazon is not making the screens, but it's instead partnering with TV-maker Westinghouse Electric Co. The new tablets begin shipping in June, Amazon said.
The updated 7-inch Fire tablet is less than 10 percent thinner than its predecessor, but includes a screen with better contrast for book reading, Amazon said in a briefing ahead of the official announcement Wednesday. The battery life is increasing from seven hours to eight hours, which compares with 10 hours on iPads and 12 hours on the Fire HD tablet with an 8-inch screen.
The 7-inch Fire is one of the cheapest name-brand tablets on the market, at $50 for an 8 GB configuration and $70 for a model with double the storage. The 8-inch model now costs $80 for a 16 GB configuration and $110 for 32 GB of storage. Amazon is also releasing new tablets oriented toward kids: the refreshed 7-inch tablet and the 8-inch tablet with bumper cases in different colors.
The Alexa voice control service will also become available on tablets for the first time in the U.K. with the new models, Amazon said. Older tablets will gain support for Alexa in the U.K. with a future software update. Amazon added support for Alexa on the Fire TV set-top-box in the U.K. earlier this year.
---
Courtesy Bloomberg