Energy
Oil and Gas
Aramco and Total to build $9 billion petrochemical complex Bukola Odufade is Businessamlive Reporter.
You can contact her on bukola.odufade@businessamlive.com with stories and commentary.
October 24, 20181K views0 comments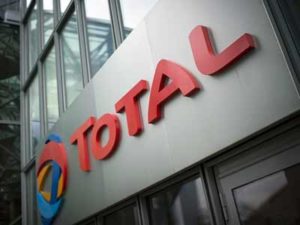 Saudi Arabia's Aramco and Total have signed a $9 billion agreement to build an integrated petrochemical complex that will have an ethylene production capacity of 1.5 million ton
ne
s annually as well as a petrochemicals unit.
The country also said that it has signed deals worth more than $50 billion in oil, gas, infrastructure and other sectors at an investment conference held in Riyadh.
Patrick Pouyanne, Total's chief executive officer
,
 also at the event, noted the long-standing relationship between Total and Aramco, and that Aramco and Total will shoulder $5 billion of the investments needed with plans to have the facility operational by 2024. The partnership is expected to extend into investments in retail petrol stations also by Aramco and Total.
Some of the companies involved in the other deals include commodities trader Trafigura, Total, Hyundai, Norinco, Schlumberger, Halliburton and Baker Hughes, the country's television service said. The deals include an agreement to build and downstream park in the second phase of the SATORP refinery, jointly held by Aramco and Total.
The details were announced at the Future Investment Initiative, held in Riyadh in the face of boycotts by Western political figures, international bankers and executives that were prompted by the killing of journalist Jamal Khashoggi.
Also, Swiss-based trader, Trafigura said it had signed a deal for a joint venture partnership with Riyadh-based Modern Mining Holding. The multi-billion dollar venture would develop a copper, zinc and lead integrated smelting and refining complex in Ras Al-Khair Mineral City, Trafigura said.
This was part of the Kingdom's Vision 2030 to develop its mining sector and plug the "midstream", it added.
Saudi Aramco said it had signed agreements with 15 international partners worth more than $34 billion.
Pouyanne also said that the French oil and gas major will invest more in short cycle projects.