Companies-in-Action
ASR Africa launches tech-based mentorship programme for girls in tertiary institutions across northern Nigeria
June 1, 2023726 views0 comments
By Business A.M.
The Abdul Samad Rabiu Africa Initiative (ASR Africa) has unveiled a pivotal mentorship programme tailored for young female students at the Federal College of Education, Technical (FCET), Gusau,Zamfara State.
The philanthropic brainchild of Abdul Samad Rabiu, chairman of BUA Group, explained that the  initiative,which was birthed and draws inspiration from the principles highlighted at the 2022 UN Women Convention on the Status of Women (CSW) in New York, USA, is centred around innovation, technological change, and education in the digital age for achieving gender equality and the empowerment of all women and girls.
Ubon Udoh, managing director/CEO of ASR Africa, said the organisation's commitment to education goes beyond providing infrastructure and financial support, but also involves significant technical assistance.
"Our collaboration with the management and staff of FCET Gusau is one of such partnerships. I enjoin the young ladies of the college to fully embrace this opportunity and leverage it to become valuable contributors to their communities," he said.
 Udoh added that with the launch of this programme, ASR Africa is proud to stand at the forefront of advancing the UN Women' s mission by striving to bridge the digital divide for Nigerian women and girls.
In his response, Umar Bello, Provost of FCET Gusau, expressed profound gratitude to Abdul Samad Rabiu, ASR Africa's chairman, for exceeding their initial request for infrastructural assistance to include technical assistance which has immense benefits for the school. He also acknowledged the partners who are collaborating with ASR Africa in the endeavour.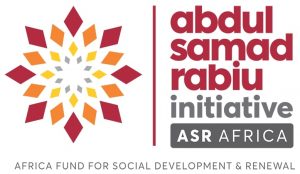 The ASR Africa mentorship programme seeks to address several hurdles that young women in STEM fields encounter, such as the scarcity of female role models, limited opportunities for mentoring and sponsorship, and deep-rooted cultural and societal biases.
The programme is expected to bolster the number of female students opting for careers in Science, technology, engineering, and mathematics (STEM) fields, enhancing their academic performance and preparing them for future career prospects.
The launch attracted attention and participation from numerous women's organisations from the United Nations and across the continent of Africa, some of whom engaged the students through enlightening presentations and a thought-provoking Q&A session.