By Cynthia Ezekwe
AXA Mansard Insurance plc, a member of the AXA Group, grew its earnings by 13 percent for the first quarter ended March 31, 2023. 
The insurer disclosed in a statement that gross earned premiums became the principal revenue indicator given the change in accounting standards, as it implemented the IFRS17 and IFRS9, the new  insurance Standard focusing on insurance liability reporting, which became effective on January 1, 2023.
A breakdown of the  financials showed that the revenue growth was supported by  life and savings insurance, which   increased by  23 percent from N3.9 billion in the first quarter of 2022 to close at N4.7 billion, alongside health insurance, which increased by  23 percent from N6.1 billion in the first quarter of 2022 to close at N7.5 billion.
In a similar trajectory, gross written premiums (GWP)  was up 20 percent to close at N34.4 billion.
Additionally, profit before tax (PBT) improved significantly by 248 percent, a situation that is attributable to improved revenues and underwriting performance.
Meanwhile, shareholders' funds stood at N29.5 billion, largely flat compared to N29.8 billion for the 2022 financial year, weighed by fair value losses.
"Return on Shareholder's Equity (ROE) improved by 4.7 percentage points from 1.8 per cent prior year to 6.4 per cent owing to strong improved performance in the business,'' the financials added. 
However, property and casualty fell by two per cent from N7.5 billion to close at N7.3 billion, due to change in timing of booking of key business in the current period.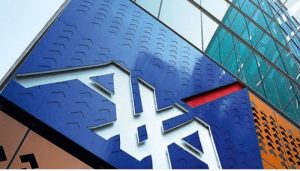 The company attributed improved customer retention rates, increased share of existing business and drive to acquire new businesses  for the growth in the life and health insurance sector. It also noted that   life volume acceleration was spurred by increased onboarding on protection with savings products, while health volumes improved as a result of the impact of increased premium from re-pricing in the commercial lines business.
The financial statement   growth was also driven by increased premium on renewal, pricing changes, and new businesses. 
AXA Mansard explained that its growth in the individual life portfolio was largely driven by the impact of the increase in customers onboarded and increased volumes from protection with savings products.
The insurance group promised to continue to drive its digital channel sales, especially as combined sales amounted to N559 million, acknowledging that given  the change in accounting standards, gross earned premiums will become the principal revenue indicator.
The company also explained that  commercial activity of insurance operations will now be reported using insurance revenues as against gross written premiums, noting that the reinsurance expenses will now also be reflected as net expenses from reinsurance contracts held with the main difference from what was previously reported being the netting of commissions received and claims recoveries from assumed reinsurance businesses.
Commenting on the results, Ngozi Ola-Israel, the chief financial officer, said, "We delivered double digit revenue growth of 13 per cent from N17.3 billion to N19.4 billion and net premium income growth of 21 per cent from N11.6 billion to N14.0 billion largely driven by the life and health business insurance revenues, which increased by 23 percent on a year-on-year basis.''
Ola-Israel explained that operating performance improved significantly, with PBT growth of 248 percent to N1.9 billion from N0.5 billion in 2022, adding that the achievement affirms the company's ambitions to achieve sustainable revenue growth despite the economic headwinds. 
Also commenting on the financials, Kunle Ahmed, the chief executive officer, said, "We started the 2023 financial year on a strong footing. We achieved improved revenue and profit before tax growth well ahead of our projections. With our focus on sustainable growth and resilience, we continue to take steps to explore new ways to strengthen our balance sheet while ensuring efficiency in our underwriting and claims processes.'' 
Ahmed added that the insurance company is optimistic about the opportunities that it will utilise as it leverages its technological and digital capabilities as well as the dedication of its  employees and support of other stakeholders to continually deliver value to customers.