Frontpage
Bargain hunters give Nigeria's equities market bull run as capitalisation reaches N11.5trn 
Adesola Afolabi was a businessamlive reporter and Head of Financial desk.
February 5, 2019917 views0 comments
A rash of bargain hunting saw Nigeria's equities market keep the bull on the run on Tuesday  with 
market capitalisation add
ing 
N11 billion to settle at N11.5 trillion.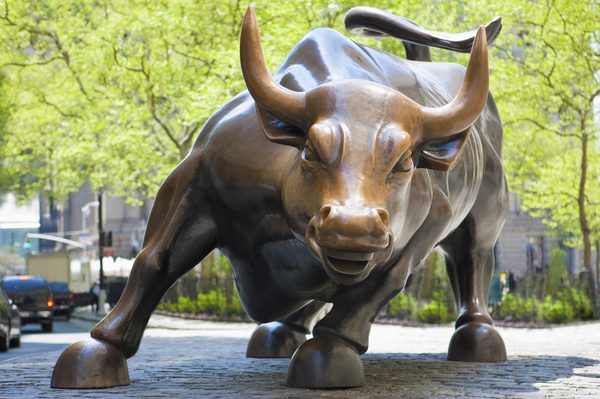 The All Share Index (ASI) also closed 0.09 percent higher to settle at  30,773.57 points.
Sustained 
bargain hunting on 
was particularly noticed on the stocks of 
Stanbic 
IBTC Bank, the Nigerian affiliate of South Africa's Standard Bank, which stock gained 
2.0
percent; 
Guaranty
, which gained 
0.7
 percent 
and FBN Holdings
, which has First Bank Nigeria Limited as one of its businesses, gaining 
1.4
 percent.
Activity level also improved as volume and value traded advanced 3.9 percent and 181.2 percent to 190.3 m
illion 
 units and N2.9 b
illio
n respectively.
Banking stocks remained the toast of investor's as Guaranty (N1.7
b
illio
n), Zenith (N473.2 m
illion
) and FBN Holdings (N140.9 m
illion
) were the top traded by value while the top traded by volume also had Guaranty 
(
49.2 m
illion
), Zenith (20.7 m
illion
) and FBN Holdings (18.9 m
illion
).
Four out of five 
sectors advanced in the day's trading session largely on the back of continued bargain hunting.
The 
i
nsurance index led gainers up 1.0 percent due to gains in AIICO Insurance (+3.1
 percent 
) while the 
o
il & 
g
as index also inched 0.4 percent following price appreciation in Oando (+3.1
 percent
). Similarly, the 
b
anking and 
i
ndustrial 
g
oods indices appreciated 0.2 percent apiece, following gains in Guaranty (+0.7
 percent
), Access (+1.6 
percent
), and Betaglass (+10.0
 percent
).
On the flip side, the consumer goods index was down by 0.1 percent 
due
 to price depreciation in Dangote Sugar (-3.2
 percent
) and Honeywell Flour  (-2.4
 percent
).
Investor sentiment as measured by market breadth (advance/decline ratio) strengthened to 1.8x from 0.9x recorded 
on 
Monday as 21 stocks advanced while 12 declined.
The best performing stocks were Betaglas (+10.0 
percent
), ABC Transport (+8.3 
percent
) and CHIPLC (+6.9 
percent
) while the worst performers were led by AG Leventis (-6.9
 percent
), Nigerian Aviation Handling Company (-3.7
 percent
) and Dangote Sugar (-3.2
 percent
).
Equities market analyst at Afrinvest expect bargain hunting to further persist.  They however do not rule out the possibility of sell-offs in subsequent trading sessions as the country approaches the general elections.