Frontpage
Markets
Bulls return as Nigeria bourse sees market cap rise by N929.4m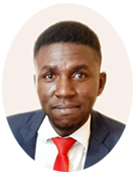 A graduate of Economics and Statistics from the University of Benin. An experienced researcher and business writer in the print and digital media industry, having worked as a Research Analyst at Nairametrics, Voidant Broadcasting Ltd, Entrepreneurs.ng, and currently a Market and Finance Writer at Business a.m. For stories, press releases, exclusive events, call +2347052803696 or send a mail to abuedec@gmail.com.
September 21, 2020750 views0 comments
By Charles Abuede
In spite of the unstable performance from last week which dragged the market into the red zone on grounds of sustained profit-taking during different trading sessions, the bulls returned on Monday as buying interests in the consumer goods and ICT stocks drove the market index.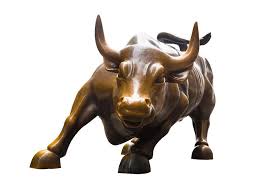 The local bourse started the week with a marginal gain, as buying interest in MTN Nigeria (+0.1%), Guaranty Trust Bank (+0.2%) and UACN (+5.8%) led to one basis point uptick in the all-share index to settle at 25,574.35 points. Similarly, market capitalisation rose N929.4 million to N13.4 trillion while the year to date (YTD) loss improved to -4.7 per cent.
Activity level was mixed as volume traded rose 1.4 per cent to 196.1 million units while value traded declined 6.4 per cent to N1.7 billion. The most traded stocks by volume were FBN Holdings (43.4 million units), CHAMS (26.2 million units) and UBA (13.2 million units) while MTN (N769.7 million), FBN Holdings (N214.5 million) and Zenith Bank (N195.1 million) led by value.
Mixed sector performance
On the other hand, the performance across sectors was mixed as three indices gained, two closed flat and the banking index was the lone loser, down 0.1 per cent due to price declines in Access Bank (-0.8%) and Jaiz Bank (-3.4%). Equally, the insurance index led the gainers, up 1.4 per cent following price appreciation in Wapic Insurance (+8.1%), Cornerstone insurance (+4.9%) and Mutual Benefits Assurance (+5.0%).
Also, consumer goods and AFR-ICT indices rose eight basis points and four basis points respectively due to buying interest in International Breweries (+3.0%) and MTN Nigeria (+0.1%). Finally, the oil & gas and industrial goods indices closed flat.
Investor sentiment weakens
Meanwhile, Investor sentiment as measured by market breadth (advance/decline ratio) weakened to 0.6x from the 3.3x recorded previously as nine stocks gained against the 16 that lost. The top gainers were ABC Transport (+10.0%), Wapic Insurance (+8.1%) and UACN (+5.8%) while Champion Breweries (-10.0%), Red Star Express (-9.2%) and Japaul Oil (-4.8%) lost the most.