Finance
Frontpage
CBN funds BDCs, estacodes, PTAs for MDAs with $1.83bn in 2020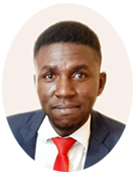 A graduate of Economics and Statistics from the University of Benin. An experienced researcher and business writer in the print and digital media industry, having worked as a Research Analyst at Nairametrics, Voidant Broadcasting Ltd, Entrepreneurs.ng, and currently a Market and Finance Writer at Business a.m. For stories, press releases, exclusive events, call +2347052803696 or send a mail to abuedec@gmail.com.
November 7, 2021288 views0 comments
The Central Bank of Nigeria (CBN) said a total of $1.83 billion was used to fund Bureaux De Change (BDC) operations, payment of estacode and personal travel allowances (PTAs) to ministries, departments and agencies (MDAs) in 2020.
However, the 2020 figure reduced significantly by 53.6 percent from $3.95 billion expended in 2019, the apex bank stated in an annual report published by the currency operations department.
Due to the downturn in global trade in 2020, there was a significant reduction in the receipt and authentication of foreign currency deposits by deposit money banks (DMBs) as the apex bank recorded a significant fall in the volume and cost of foreign exchange procurement.
According to the CBN, total currency in circulation (CiC) in 2020 rose by 19.06 percent to N2.91 trillion at the close of December, 2020 from N2.22 trillion for the same period in 2019 reflecting the continued dominance of cash in the economy.
The report further stated that higher denomination banknotes (N100, N200, N500 and N1000) together accounted for 63.47 percent and 98.08 percent of the total CiC, in terms of volume and value, respectively, while the lower denominations accounted for 28.43 percent of the total, as well as, 1.92 percent in value terms.
On the number of processed currency during the year, a total of 173,585 boxes of banknotes valued at N980.76 billion was processed, compared with 260,651 boxes of banknotes valued at N1.53 trillion in 2019. This represents a decrease of 33.40 percent in the number of boxes or N552.97 billion in value of processed banknotes.
However, a total of N1.03 trillion in banknote value was distributed across various CBN branches from the Lagos and Abuja NSPM Plc factories.
The CBN said it discovered a total of 67,265 pieces of counterfeit notes with a nominal value of N56.83 million confiscated in 2020, representing a 20.80 percent decrease in volume and 12.18 percent decrease in value, compared with 84,934 pieces valued at N64.71 million in 2019.
Meanwhile, the ratio of counterfeit notes to volume of banknotes in circulation was 13 pieces per million in 2020, compared to 20 pieces per million banknotes in 2019. Also, the value of disposed notes in 2020 decreased by N115.85 billion to N698.5 billion from N814.4 billion a year before.
Meanwhile, under currency management, the CBN earned a total income of N6.5 billion from its currency management activities in 2020; it was a decrease of 50.9 percent from the N13.2 billion it made in the prior year. It explained that the income generated was largely from penal charges on unsorted banknotes deposited by DMBs and charges for authentication of foreign currency deposits with the apex bank.
During the same period, it incurred a total of N67.2 billion as expenses on currency operations, a decrease of 21.1 percent from N85.2 billion recorded in 2019.